It is wise to have travel insurance and secure your trip from a mishap. You could be on a domestic or an international trip, travel insurance will make sure that nothing spoils your vacation!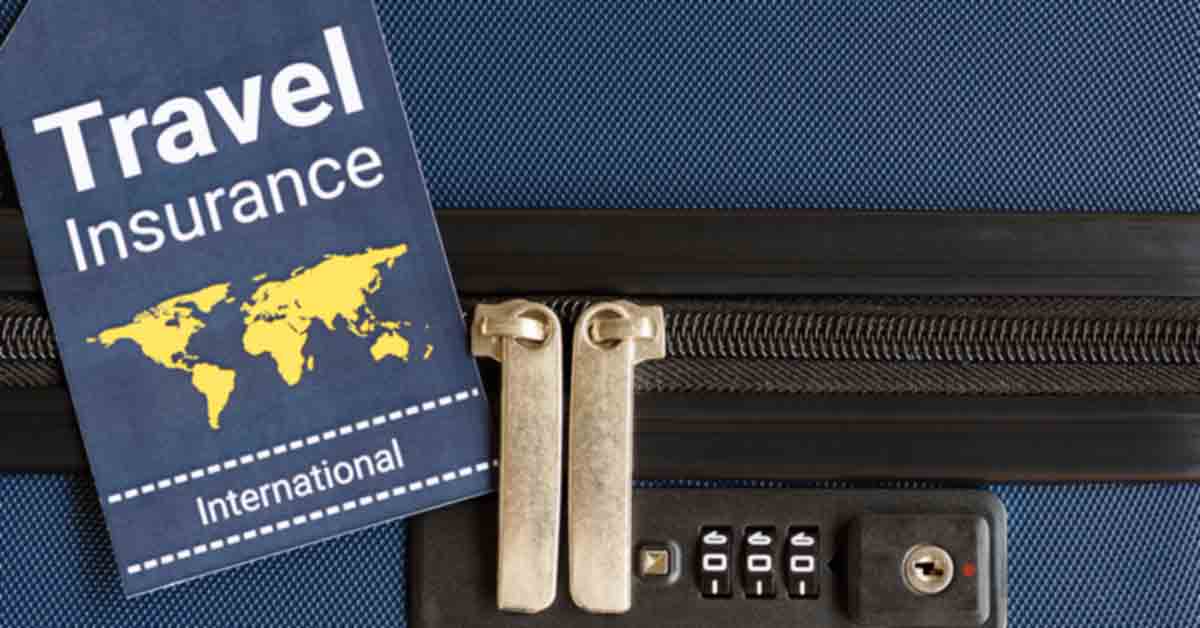 Travel insurance is the kind of insurance that covers all types of risks while you are travelling. Whether it's an international or domestic trip, travelling brings ample excitement with it. While spending quality time with family and friends on vacation, you live so many special moments and collect memories for life. However, among the fun, you should not ignore the possibility of an unforeseen event that could spoil your whole trip.
Whether you are planning to travel for a vacation, a business trip, or to study abroad, it is highly recommended you buy a travel insurance plan to take care of losses and risks that might occur during your trip.
It is advisable to buy a travel insurance policy when you make your trip payment. This way, you maximise your policy coverage period if you need to cancel your trip. Later, you can enhance the coverage of the same plan for your tours, hotel, and other prepaid or non-refundable trip costs. Buying a travel insurance policy within 15 days of making your initial trip payment may sound impulsive, however here's why it is a smart move.
If you don't buy a travel insurance plan right away, you might forget to buy it completely.
Buying a travel insurance on-time means you can cross off one more to-do from your travel list.
Travel insurance may be a part of your trip package. Many times, travel suppliers offer you travel insurance as a part of your travel package. If the travel insurance policy looks good, it makes sense to purchase it when it is right in front of you.
Is Travel Insurance Required for every trip?
The general rule is that you should buy a travel insurance policy when you are travelling out of the country. Travel insurance is much more necessary on international than domestic trips, particularly for trips you have to plan way in advance. However, Travel insurance holds equal importance for domestic travelling.
Buy it for both international and domestic trips: The chances of losing your luggage on a domestic flight are similar in case of an international flight. Additionally, most of the travel insurance policies cover medical treatment, personal accident, as well as evacuation to your hometown in their domestic travel insurance plan. Buy travel insurance for medical reasons: Keep in mind that your health insurance may or may not include medical expenses abroad. If you run into a severe medical issue, the bills can add up quickly and you may land up in a lot of trouble.
Buy travel insurance for cruises: Cruises hit all the significant areas where comprehensive travel insurance is required. International travel, problems with higher risks, a big, upfront payment etc. makes it vital to have travel insurance. It is wise to insure such expensive trips with a comprehensive travel insurance plan.
Apart from a medical condition, your travel insurance comes to the rescue, in case of loss of passport, belongings, delayed baggage, flight cancellation and delay, and more. This could happen in any of your trips, be it domestic or international. Therefore, it is wise to have travel insurance and secure your trip from a nightmare. You could be on a domestic or an international trip, travel insurance will make sure that nothing spoils your vacation.
Single trip insurance and its benefits
As the name suggests, the Single Trip Travel Insurance covers you and your family for a single trip. The policy includes holiday cancellation, theft of money, loss of baggage, medical emergency and more. You should not consider buying a single trip policy if you are travelling to multiple countries consecutively. Insurance companies will count your trip as a single trip if you leave home and return home only once during your trip. If you are travelling abroad for the first time, selecting a single trip insurance plan is a good option. Single trip policies are ideal for you if there is a prolonged vacation in the nature of your trip.
Single trip insurance comes with several benefits. These are as follows.
Premiums of a single trip insurance policy are usually cheaper than a multi trip insurance plan.
Some insurance companies may provide a refund for single trip insurance if you cut your trip short.
The maximum number of days in single trip insurance is usually higher than that of multi trip insurance.
Single trip insurance is more specific, which means if your trip changes to a great extent, you can go with single trip insurance, as you customise the plan to complete your journey.
You don't have to worry about your premium getting wasted if you are unable to go for subsequent trips.
Multi trip insurance and its benefits
A lot of travellers prefer investing in a multi trip insurance plan that offers coverage of travelling for a whole year. It doesn't matter when you go on a trip. Multi trip insurance policy gets activated immediately and stays valid throughout the year. There are numerous benefits of a multi trip insurance policy:
You stay prepared round the year for trips that may take place due to business or personal emergency.
You don't have to go through the process of selecting the travel insurance policy, reading comprehensive policy document each time you go for a trip.
Multi trip insurance plan is economically feasible if you have to travel abroad regularly for business-related purposes.
Some multi trip policies even cover adventurous activities such as skiing and paragliding.
Some insurance companies provide coverage for trips that may extend up to 365 days.
Multi trip insurance plans are tailor-made, especially for business travellers who have to visit different cities and countries regularly. And, for those who love to explore the world alone or with their travel buddies, multi trip travel insurance is an ideal choice for them.
Both single and multi-trip insurance have their own set of benefits. It is essential to consider factors such as trip duration, frequency of travel and the coverage before choosing a travel insurance plan. It is imperative to analyse your needs and choose the perfect travel insurance plan for yourself and family.
Recommended: What You Need To Know About Travel Insurance