Public Provident Fund, so far, has proved to be a great investment option for beginners. Here's a detailed overview of PPF, including the features, interest rates offered, and benefits of investing in PPF.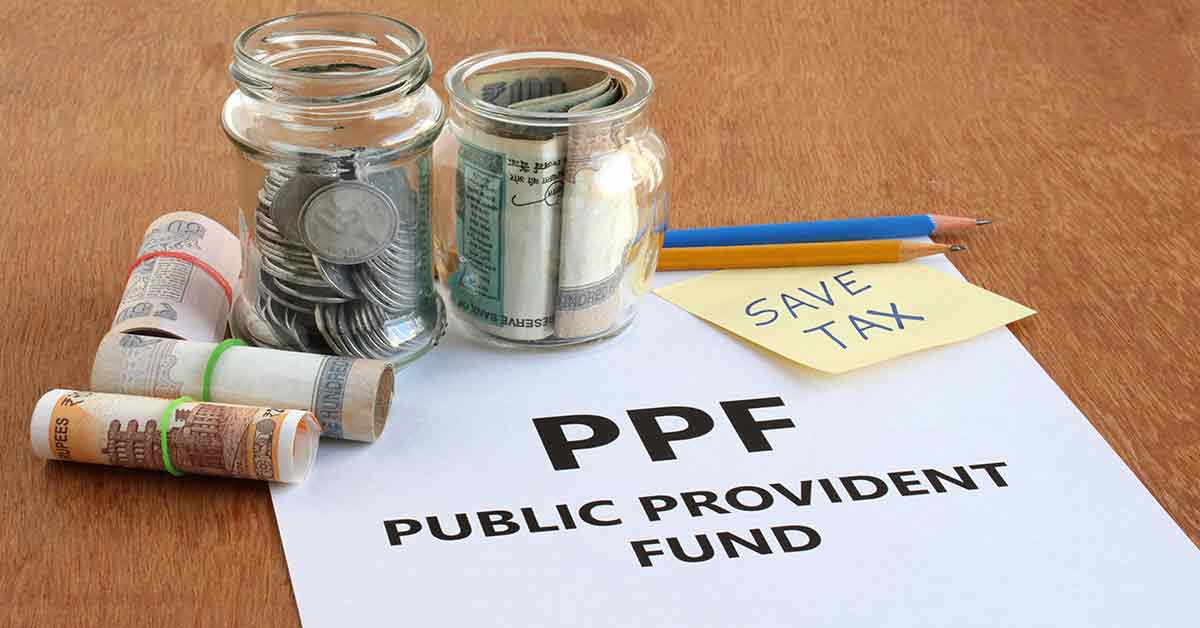 If you are looking for an investment scheme which will provide you with good returns and at the same time, help you save tax, then PPF can be an ideal option for you. The Indian Government introduced the Public Provident Fund Scheme in the year 1969, which is commonly known as PPF. It is one of the nine saving schemes offered by the Government which provides exclusive benefits to the investors.
Since its inception, PPF has been one of the most popular long-term investment options in the country due to the safety of investment and attractive tax benefits. It is not surprising that PPF is one of the most recommended investment avenues suggested by investment advisors. By encouraging you to start investing early, the ultimate goal of PPF is to secure your future. PPF is offered by post offices and leading commercial banks in India.
Features of Public Provident Fund
Some of the salient features of the PPF account are as follows:
It is a long-term investment option that comes with a lock-in period of 15 years.
The minimum deposit amount is Rs. 500, whereas the maximum limit is Rs. 1,50,000 in a financial year.
A maximum of 12 transactions is allowed for depositing money in your PPF account in a year.
Partial withdrawals from PPF account are allowed from the 7th year onwards.
After 15-year of the investment, the PPF account can be extended for another five years.
The process to invest money in PPF account is quite easy and convenient. You can invest money in the form of cash, cheque, or transfer online.
The interest is calculated and compounded on a yearly basis. The interest income is paid on March 31st, and the PPF interest rates are decided by the government of India every year.
The calculation of interest on your PPF is based on the minimum balance available between the end of the fifth day and the last day of the month.
You can avail loan against PPF account balance.
The account is discontinued if you do not deposit the minimum amount in a financial year in the PPF account.
Eligibility to open a PPF account
Any Indian resident above 18 years of age can open a PPF account. Parents can also open a PPF account for their minor child.
Non-resident Indians are restricted to open a PPF account. However, Indian residents who have become NRIs after opening a PPF account can continue investing in it till maturity. They do not have the facility to extend their maturity period.
HUFs cannot open a PPF account.
PPF accounts are single accounts. They cannot be opened jointly. Moreover, one person can only have one PPF account.
Benefits of investing money in Public Provident Fund
Public Provident Fund offers multiple benefits. The investment under PPF account is the safest option as it is backed by the Government of India. The deposit made under PPF account is eligible for tax deductions. Let us discuss each of the benefit offered by PPF in detail.
Interest rates: Currently, (as on August 2019), Public Provident Fund account provides an interest rate of 7.9% on savings which is compounded annually. The rate of interest is calculated and announced by the Government of India every year.

Tax deduction: Another key benefit of investing in PPF is the various tax benefits offered by the scheme. All deposits made towards PPF account can be claimed for tax benefit under Section 80C of the Income Tax Act, 1961. The interest income earned on PPF account is also not taxable. Amounts which are withdrawn from PPF account at the end of the term are exempted from wealth tax. The maximum amount that can be claimed for deduction is Rs. 1.5 lakh per annum. Any amount that exceeds this limit is not eligible for an income tax deduction.

Long term investment: PPF allows you to save and invest money for 15 years, which promotes long-term saving goals. You can use PPF to build a retirement corpus. The interest rates are compounded annually, and therefore, returns are usually higher than FDs.

Withdrawal facility: Upon maturity, the amount invested with accrued interest can be withdrawn freely. However, you are allowed to make partial withdrawals if you need money for any emergency. Such withdrawals are restricted up to 60% of the amount in your PPF from the beginning of 7th year.

Extension of PPF account: You can continue your PPF account even after maturity for a block of five years. You may or may not make a further contribution to extend your PPF account. Partial withdrawals are allowed freely during the extended period.

Transferring PPF account: You can quickly transfer your PPF account from one post office to another and from one bank to another bank. You can also operate your PPF account online. To do so, you need to close the account at the previous place of operation. The money gets transferred to the target bank or post office. Transfer of the PPF account does not affect the maturity date and the interest rate.
HUF can claim deduction on PPF of any member
The Ministry of Finance does not permit a PPF account in the name of HUF (Hindu Undivided Family). If the PPF account was opened in the name of HUF, prior to May 13, 2005, the subscription might continue till the maturity. The PPF account cannot be further extended, and it has to be closed after 15 years.
However, the members of HUF can have PPF accounts. HUF can contribute to the PPF account of its members and claim the tax deduction. If you are a new investor who is just taking baby steps in the world of investment, PPF can prove to be an excellent start. PPF is by far the most preferred tax saving investment option for salaried people. It is a good option for those who wish to save regularly and take up long-term investment. PPF is not only a great option to save tax, but also provides excellent safety of the investment.
Recommended Read: What is Voluntary Provident Fund Scheme?