Have you ever considered getting a health insurance cover for your maid? If you haven't, we have listed down some very important reasons why you should avail a health plan for your domestic help.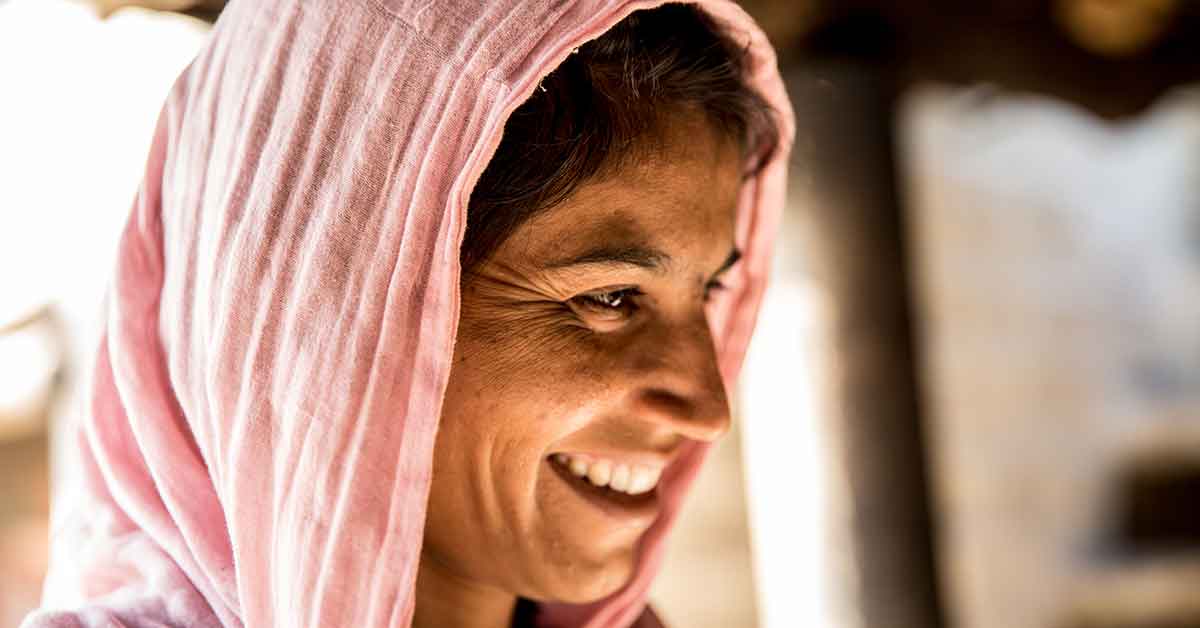 As working individuals, we can't imagine our lives without our maid. Tired as we are with the day's excess work load at office and then hectic traveling and gruesome traffic jams, we can hardly make time for cleaning and cooking. That's where we realized how blessed we are to have maids.
There may be moments where we have disagreements with our maids. But, don't forget one thing. They too like us, have families to care for. They too may fall ill. Yet, they would try their best to slog it out and ensure they can put food to the table.
Since we are the privileged ones, shouldn't we go a step ahead and do a little extra to ease their troubles?
Let's find out how.
Traditional Ways of Helping Your Maid
In India, we are fortunate that domestic help is affordable.
The biggest blunder that you may have been doing all this while is thinking that your maid is just your maid. Start to think of her as a part of your family and do everything in your power to keep her happy. If your employer can think of you as a part of the organization which is like a family then you too need to start thinking of her more than just a salaried maid.
You pay your maid a festival bonus, provide study material for her kids, some money here and there for medicines, pay for her hometown visits, give her your old clothes and so on.
But, think of that one thing that can not only add to the list of perks but also win her heart - An individual health insurance
A Useful and Strategic Benefit for Your Maid
For instance, Shweta, a financial planner, hired a new domestic help. The latter once fractured her leg while climbing the stairs and was unable to work regularly and efficiently post that. It was causing problems to both Shweta and the maid. That's when Shweta came up with a solution that could benefit her maid - She would offer health insurance as an additional benefit.
Domestic helpers are often unaware of the various government-run schemes available to them. Buying health insurance for your maid gives her access to affordable healthcare and provides much-needed financial security. A health insurance gives them easier access to medical care, which may otherwise be unaffordable for them.
Various Health Insurance Schemes Available
Domestic workers can benefit from a wide range of health insurance schemes offered by government or private insurance agents like the Rashtriya Swasthya Bima Yojana. This public scheme offers health insurance cover of up to Rs. 30,000 and offers care support in many listed hospitals. All the family has to do is pay Rs. 30 at the time of enrolment and get a biometric-enabled smart card.
There are other health insurance schemes too by private and public sector companies with small premiums, affordable for domestic workers. One such example is the Universal Health Insurance Scheme (UHIS) by the public sector general insurance companies such as New India Assurance, National Insurance, Oriental Insurance, and United India Insurance.
Future Generali Life Insurance too offers small-ticket term policies starting with an annual premium of Rs. 2,500 for a sum assured starting from Rs. 10 lakh. For an annual premium starting from Rs. 100, Kotak Life and IDBI Life Insurance provide a sum assured of Rs. 10,000 and Rs. 50,000 respectively.
Those are the traditional insurances built specifically for low-income households. You can also opt for the usual health insurances that provide a comprehensive cover.
A Few Points to Remember
You cannot buy insurance for another person in your name (sponsoring insurances). This is only possible for immediate blood relatives like parents and children.
What you can do is get the insurance agent home and fill in the form for your maid in her own name. Get the process up and running. At the end, when it is time to pay the premium amount, you can furnish a cheque. Going forward, you can set up an automatic transfer with your bank account.
Conclusion
By assuring her of social and financial security, you could gift her happiness. You may also develop an emotional connect with her. Indirectly, giving your maid a health plan could help you wake up cheerfully each morning to a clean home, good food and peace!