Critical illness insurance can provide a degree of financial security, in case you fall seriously ill. In this article we tell you how this type of insurance cover works and its benefits.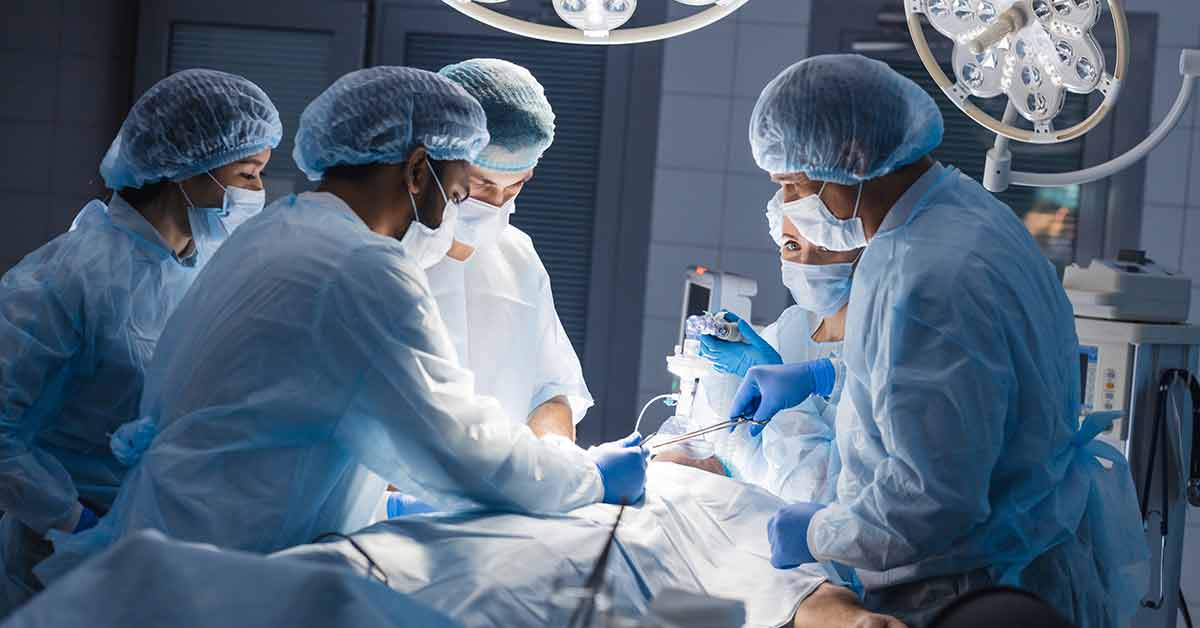 If you are fortunate enough, you've never probably had to use the critical illness insurance cover that you might have purchased because someone suggested you to do so. May be you've never even heard about some insurance cover like this. However, in case of a medical emergency such as cancer, stroke, etc. critical illness insurance could be the only protection shield to save you from getting financially ruined. Usually, people think they're fully covered once they opt for a standard health insurance policy. However, the costs of treating any life-threatening diseases are exorbitantly high, that a policy may cover.
Let's discuss more about the critical illness health insurance to understand whether you or your family should consider to buy one.
How Does Critical Illness Insurance work?
To not let you get shattered financially on the diagnosis of a life-threatening medical condition or an injury, experts suggest you to buy Critical Illness Insurance. This is a type of insurance cover that will compensate you with a lump sum amount, post getting diagnosed with a specific illness mentioned in the policy document. However, it is necessary that you pay the premiums regularly. This amount can be utilized to pay off the costs of the medical treatment or debts or mortgages, if any. Simply put, you can utilize the pay out the way you wish to.
Critical Illness Plans are referred to as 'Fixed Benefit' plans. In short, your Health Insurance Company will pay a fixed amount, regardless of the actual cost of the treatment. Once you are diagnosed with Critical illness, you may not get hospitalized or not even die immediately. But, you might get bedridden due to the critical illness you have. During conditions like these, your savings might get hampered due to the costs of your medical condition as well as other family expenses. This is when a critical illness cover would serve as a saviour.
The cost of the critical illness insurance plan depends on the factors such as age, medical history, gender, policy tenure as well as smoking habits. In case you have certain risk factors for a specific condition, that disease or illness might not be covered by your insurance policy. Chances are, you may also need to shell out a higher premium.
The premiums paid under a Critical Illness Insurance cover offers you a tax benefit under Section 80D of the Income Tax Act, 1961.
What Illnesses Are Covered Under Critical Illness Insurance?
The list of critical illnesses covered by every insurance company may differ. Here is a list of some of the most common diseases that a Critical Illness Insurance Plan may cover:
First Heart Attack
Cancer of specified severity
Major Organ/ bone marrow transplant
Open heart replacement or repair of heart valves
Kidney failure
Motor neuron disease with permanent symptoms
Coma up to a certain severity
Stroke resulting in permanent solutions
Multiple sclerosis
Loss of speech
Deafness
End-stage lung disease
End-stage liver disease
Major burns
Permanent paralysis of limbs
Angioplasty
Surgery to Aorta
Cardiomyopathy
Primary Pulmonary Hypertension
CABG
Blindness
Apallic Syndrome
Benign Brain Tumour
Brain surgery
Major head trauma
Alzheimer's disease
Muscular Dystrophy
Parkinson's disease
Poliomyelitis
Medullary Cystic Disease
Aplastic Anaemia
Systematic lupus Eryth.w.Renal Involvement
Loss of speech
What Is Not Covered Under The Critical Illness Insurance Plan?
Unlike every insurance policy, Critical Illness Insurance Plan also comes with its own restraints. Mentioned below are some of the conditions that are covered under the plan:
Critical Illnesses due to self-inflicted injury
Critical illnesses as a result of alcohol or drug use/misuse/abuse
Critical Illnesses acquired due to HIV/AIDS infection
Critical Illness caused as a result of any cosmetic, aesthetic and obesity related treatment
Critical illnesses caused due to congenital diseases
It is advisable to read the policy document thoroughly to understand what the critical illness insurance covers and what it doesn't.
Which Are The Top Critical Illness Insurance Policies in India?
Listed Below Are Some Of The Top Critical Illness Insurance Policies in India:
Bharti AXA Smart Health Critical Illness Plan
Religare Care Plan
Apollo Optima Vital Health Insurance Plan
Max Bupa Critical Illness – CRITICARE Plan
HDFC ERGO Critical Illness Plan
Bottom Line
Medical treatments can make you bankrupt. Therefore, it is important to protect yourself from such expenses, especially if you have a medical condition that runs in your family. Your finances can go haywire if there are no proper arrangements made in case you become too sick to work. But, with the plethora of critical illness insurance plans available in India, it makes sense to compare these plans before you narrow down your search.
Recommended : How Does Critical Illness Insurance Work?