Apart from the emotional pain, an unexpected medical emergency can dig a huge hole into your lifetime savings. This is exactly why you should invest in a cashless medical insurance policy so that you and your family get financial relief during any medical emergency.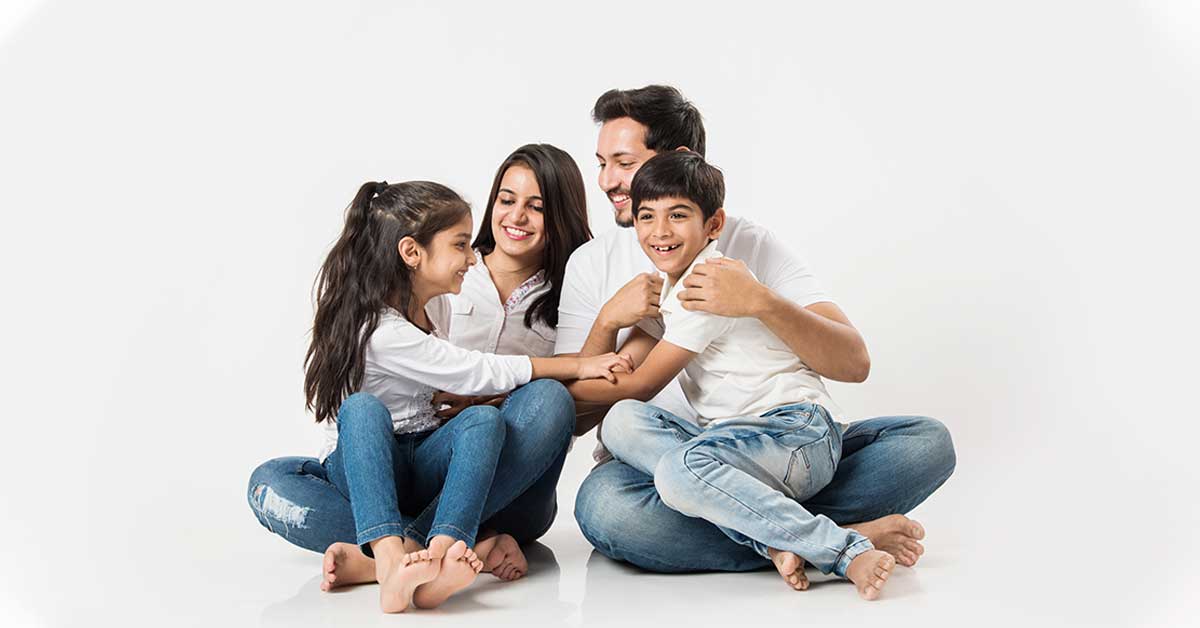 While a mediclaim policy provides you with comprehensive coverage against hospitalisation expenses, you might still be required to pay these expenses from your own pocket first before making a claim. This may not be the most ideal situation for people with limited or no savings. This is where cashless hospitalisation comes as a saviour.
With the alarming rate of healthcare inflation, hospitalisation and its associated treatments are becoming expensive. A mediclaim policy supplemented with a cashless claim facility is one such element that surely needs to be in your financial plan. In case you are hospitalised, but do not have any emergency funds to pay off for your bills, cashless hospitalisation policy acts as a boon. If you inform your insurer about your hospitalisation, they would directly settle the medical bills with the hospital rather than you having to pay the hospital bills and waiting for the company to reimburse money to you.
Cashless mediclaim policies are designed with the intention of providing the much-needed financial relief to policyholders at the time of medical emergencies. It is an arrangement between the insurance providers and their network hospitals where the hospitalization bills are settled without the involvement of the policyholder. Under such an arrangement, the third-party administrator acts as a bridge between the network hospitals and the insurance provider in settling the claim. In most cases, these third-party administrators set up a desk at the network hospital for easy processing of claim requests.
Top cashless mediclaim policies for a family
In a cashless family mediclaim insurance policy, you get all the members of your family covered under one family health plan. The following are some of the top cashless family mediclaim insurance plans available in India.
Offers a wide range of cover for individuals as well as family

The policy offers cashless benefits, multiplier benefit, and critical illness cover

The policy also offers everyday cashless benefits for shared accommodation

Organ donor charges are covered

Covers alternative treatment methods like Ayurveda

The insurance company has a wide range of network hospitals

Offers lifetime policy renewal feature
The policy offers individual health cover as well as family floater plan

The policy does not have sub-limits on hospital accommodation, medical tests, and doctor's charges

The plan offers add-on feature such as discount on treatments for out-patients and maternity benefit

Cashless claim approval within 4 hours

Includes deductibles and flexible sum assured

Offers quick claim settlement process
Max Bupa Health Premia Family First Health Insurance policies
Provides comprehensive individual and family floater policies for nuclear as well as a joint family of up to 19 members

Covers hospitalisation, medical expenses for pre and post-hospitalisation, hospital accommodation and day-care expenses

Wide range of network hospitals

Offers tax benefits

Lifetime policy renewal facility

It provides maternity benefits, new-born care, etc.
Reliance HealthGain Health Insurance policies
Offers comprehensive coverage for individual and family floater plan

Provides cashless hospitalisation facility over 4000 network hospitals

The policy offers lifetime renewability

Quick medical claim settlement

Seamless and easy claim settlement
Features of cashless mediclaim policy
The insurance providers decide the salient features of cashless mediclaim policies. Therefore, they vary from one insurance policy to another. However, the following are some of the common features that are included in most cashless mediclaim policies.
No claim bonus

Pre and post-hospitalisation expenses

In-patient care

Daily cash benefit

Cover for ambulance service

Cover for domiciliary treatment

Add-on cover for critical illness such as stroke, cancer heart attack, etc.

Complementary medical check-ups and diagnostic tests

Free-look period

Tax benefits under the Income Tax Act, 1961
Benefits of cashless mediclaim policy
The primary objective of cashless health insurance policies is to provide much-needed financial relief to the insured at the critical time of hospitalisation. Here are some of the benefits of availing a cashless mediclaim policy.
Provides robust financial support for medical emergencies: Hospitalisation, whether planned or unplanned, burns a hole in your pocket when you don't financially plan for it in advance. Cashless medical insurance is even more beneficial as it saves crucial time to arrange money for hospital expenses. Instead, you can get the necessary treatments started simply by showing your cashless health insurance policy card to the network hospital authorities.

A source of relief: A cashless medical insurance policy assures you that money would not be an obstacle for you when an emergency arises. You can get admission to the network hospital and start the necessary treatment through a hassle-free cashless claim policy. You can focus on medical treatment and recovery without money being a cause for worry.

Offers extensive coverage: Cashless medical insurance policies usually include comprehensive coverage such as pre and post-hospitalisation expenses, in-patient care, ambulance expenses, domiciliary treatment, etc. Certain cashless health plans also offer regular health check-ups and diagnostic tests.

Safeguards your health during travel: Medical emergencies faced at a new location in absence of adequate funds may prevent you from getting the right treatment. Being a cashless health insurance policyholder, you get access to reliable medical services at a network hospital without the hassle of arranging for hospitalisation expenses.

Income tax benefits: Premiums paid towards cashless health insurance plans are eligible to receive tax benefits under Section 80D of the Income Tax Act, 1961.
Between the reimbursement and cashless claim, the latter is a preferable option, given that you can avail of medical treatment if you do not have funds for the same. Various health insurance policies offer a pool of advantages that help you to avail quality medical treatment without having to worry about finances.