Insurers have developed solutions to this problem so that everyone can insure themselves against medical contingencies and live a secured life.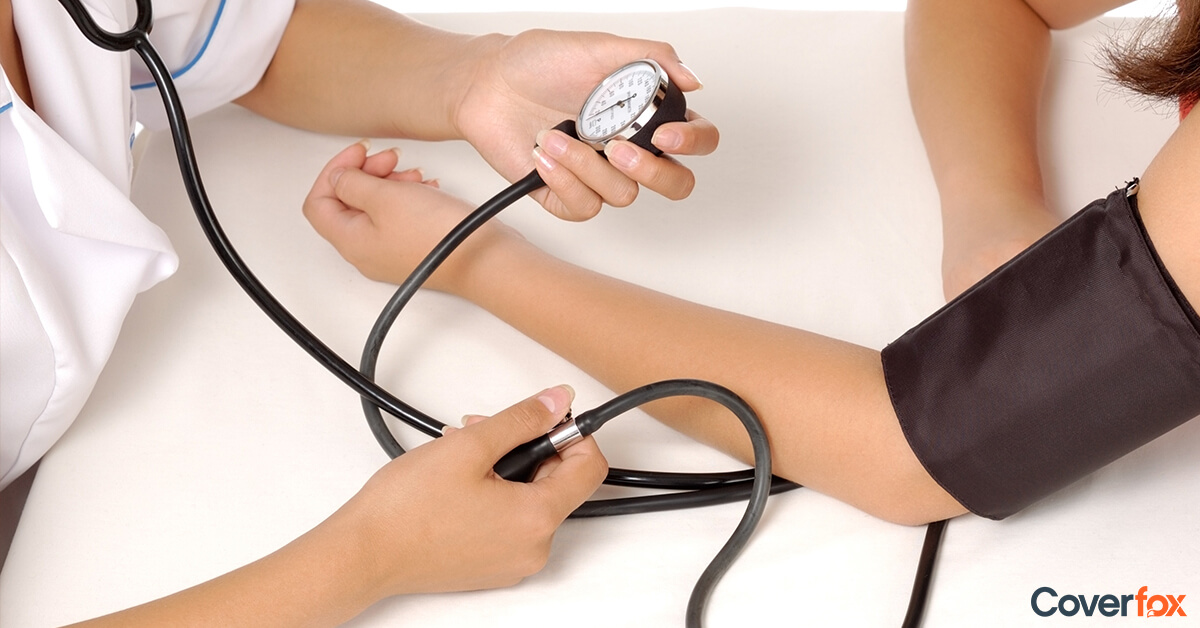 Recently, Aamir Khan's statement in the media created a furor among the Indian population most of whom are criticizing the actor for his remarks on intolerance. Social media, print media, politicians, celebrities, no one is leaving any stone unturned to express their opinions. This somehow reflects the Indian sentiment and people's psychology. Indians have a rigid outlook on various matters and tend to develop a mental blockage of sorts on pre-conceived notions. Take health insurance for example. Increasing awareness among the masses coupled with the ever increasing medical inflation have seen more and more individuals resorting to a health insurance plan to protect themselves financially in the event of any medical contingency. However, a majority of the population still have an aversion to the concept of pre-entrance medical examinations required while buying a health insurance plan and this psychology is primarily found in the older generations, like our parents. However, it won't be fair to credit this mental aversion only to our elders because young adults and middle-aged people are also not completely keen on the idea of a pre-entrance medical check-up so often asked for in health insurance plans.
Health insurance plans offered by insurance providers insure you against any medical contingency you may suffer during the course of the plan tenure. Hence, insurance companies usually ask you to disclose your medical history in the application form through which they may assess the risk they are undertaking. Individuals usually are unaware of common ailments they might be afflicted with and even if they know, they tend to hide the details to prevent against rejection of the application or increment of the subsequent premium. To have more accurate understanding of the health of the applicant, insurance companies usually ask for a medical examination before they decide to insure the individual. This requirement, however, deters individuals from buying the plan especially people in the age group of 50-60 years who refrain from investing in the policy due to personal or psychological reasons.
Is it the end of the road for such individuals? Can't you avail a plan if you do not want to undertake the medical tests? Insurers, understanding the psyche of the people have come up with plans that do not involve medical tests and the plans can be bought easily. Many companies have designed such plans and every plan has varied criteria pertaining to the age limit which excludes the requirement of pre-entrance medical tests.
Let us see the options of various available health insurance plans that do not require medical checkup for each age category separately for better clarity.
Ages 18-45 years: Youth is the time when you can be carefree and so can the health insurers. Studies show that people aged 18-40 years are not susceptible to severe ailments and usually fall in a healthy category. As such, almost all health insurance providers offer plans which do not involve any medical tests if the person is aged below 45 years of age. A simple declaration of good health while purchasing the plan is enough and policies are issued based on such declarations. So, you have a wide variety of choices if you are in the age group of 18-45 years and can choose any plan without the tension of any medical examination required.
Ages 46-50 years: As you near your 50s, it is believed that common ailments like hypertension, diabetes, blood pressure, etc. either begin to set in or if already present, they tend to get severe. As such insurance companies do not call for medical tests till 45 years of age but once you cross that threshold, medicals are triggered. However, there are Health Insurance Companies who have developed plans which do not call for any medicals till the age of 50 years. Let us have a deeper look into it–
Star Health Insurance: A frontrunner in the private health insurance sector, the company has developed many specialized plan understanding the need of the common population. As such, it is not a surprise that they have plans which do not call for a medical examination if the person is up to 50 years of age. The company offers five plans with multiple features which do not require pre-entrance medical examinations till you are 50 years or below. The plans are:
a) Star Family Health Optima Plan: A family floater plan which includes features like auto restoration of the Sum Assured, organ donor expense, domiciliary treatment, new-born baby cover, etc. This plan can be availed without any medical checkups till the age of 50 years
b) Star Comprehensive Insurance Policy: A health insurance plan that covers maternity expenses(normal and caesarean delivery) and new born baby, air ambulance expenses, bariatric surgery, hospital cash, etc. along with hospitalization expenses. It also offers automatic restoration of the entire sum insured by 100%. This plan can be availed without any medical tests till 50 years of age.
c) Star Medi Classic Individual Insurance Policy : An individual health insurance plan that offers Sum Assured restoration, hospital cash, non-allopathic treatments are some of the coverage's and the plan covers individuals till 65 years of age without any medical examinations till 50 years.
d) Star Health Gain Insurance Policy : A health insurance plan from Star Health, can be taken for an individual or the all members of the family under an umbrella policy. This policy excludes medical check-ups till 50 years of age.
e) Star Family Delite Insurance Policy : Another family floater policy where people up to 50 years can be covered without any medical check-ups
Know more about Star Health Insurance.
• National Insurance Company: A public insurance company which offers the National Mediclaim Policy and National Parivar Mediclaim Policy both of which do not require medical check-ups till the age of 50 years.
• L & T Health Insurance: L& T is another private player which offers HDFC My Health Medisure Classic Plan where individuals can buy the plan without any pre-entrance medical tests if they are 50 years and below.
Know more about L & T Health Insurance.
Ages 51-65 years: The old age brings with it ailments and increased medical expenses which can be solved only through a health insurance policy. For those avoiding medical examinations even in their older ages, companies have developed certain plans which are:
• Oriental Insurance
Another private player giving good competition to its private counterparts through its Oriental Happy Family Floater Mediclaim Plan where individuals aged up to 60 years are spared medical examinations if they are desirous of availing the plan .
Know more about Oriental Health Insurance.
• Religare Health Insurance Another private player with competitive products, the company offers Religare Care Freedom Plan which is unique. The plan can be taken by people of any age, be it youngsters, adults, middle-aged or senior citizens, there is no limit on the entry age. Moreover, any amount of coverage can be availed at any age without having to undergo any medical tests.
Know more about Religare Health Insurance.
• Star Health Insurance Through its product, Unique Health, Star has gone one step further from its previous plans and excludes medical tests completely. The plan can be availed by people aged 18-65 years and no one is required to take medical examinations at the time of application.
Ages 65 years and above: For these ages special senior citizen plans are developed and most of them necessitate a health check-up prior to policy issuance. However, a couple of insurers have broken the mould and offer senior citizen plans without medical examinations. They are:
• Star Health Insurance Rightly called a frontrunner, its Star Health – Senior Citizen Red Carpet Policy is designed for senior citizens aged 60-75 years and coverage is granted for up to Rs.10 lakhs. No medical tests are required to be undertaken to apply for the plan
• Religare Insurance Religare's Care Freedom plan needs another mention since it can be availed by senior citizens too even if they are above 75 years of age without any pre-entrance medical tests.
So, don't shirk away from buying a health insurance plan simply because you are averse to the medical examinations required.