For a large number of people, travelling on a bike is a way of life. From being the sign of adulthood for college students to being the family vehicle, bikes are a beloved mode of transport in India. Due to a number of factors, many people opt for purchasing a used bike. It presents the user the convenience of the vehicle at a discounted price. Often people get a good deal on a used bike but they have to travel to a different state to buy it. But this process comes with its own set of challenges and can be a tricky maneuver. To find out more, read on below.
Required Documents for Used Bike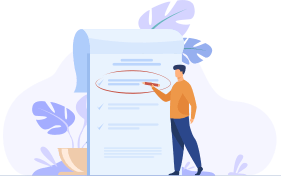 When purchasing a used bike from a different state, you need to pay attention to the documents of the vehicle. These need to be genuine documents otherwise it could lead to issues later, when you are applying for your bike insurance policy. The documents required for this type of purchase are listed below:
Transfer of Ownership Form - consists of three forms that denote the completion of transfer of ownership. These are:
Form 29
Form 30
Form 31
No Objection Certificate (NOC)
Original Registration Certificate
Pollution Under Control Certificate (PUCC)
Bike Insurance Policy Document
PAN Card
Date Of Birth Proof
Tax Clearance Certificate
Guide To Purchasing A Second-Hand Bike Out Of State:
Buying a bike outside the state may appear to be complex and hard; however, with some care and help, you can get a good bargain for the used bike. Think of these tips for buying a used bike out of state:


Make Sure The Seller Is Genuine
This is easier when buying from a used bike dealership. But when you are purchasing the bike from a private seller, you need to check the authenticity of the seller. There are a number of precautions that you must take while going through with this transaction. In case the seller is the owner of the bike, it is crucial for you to verify the documents. This can be done by checking the bike's owner details through the central database of motor vehicles in India.
Make Sure You Get A Second Opinion
It is not advisable to go shopping for a second-hand bike alone. As the potential new owner, it is possible that your enthusiasm for owning a bike may make you miss out on some hidden details. In fact, the best way to do this is to go with a mechanic to inspect the bike. This can help you make a good decision, so you don't face any issues with determining the Insured Declared Value (IDV) of the vehicle when buying two wheeler bike insurance.
Research Price Of The Bike
Before you buy a used bike from a different state, you need to conduct research about pricing in that region. You should check the current rate of the same model and make in that region and then compare it to the price quoted to you. Based on how well the bike is maintained, you can approximate whether the price is right or not. You should also check the service records or maintenance history of the bike.
Take A Test Ride
Once you have verified the authenticity of the seller and the documents, you should then concentrate on checking the bike by taking it on a test ride. Make sure you test all the functions of the vehicle, so you can identify any issues you could face in the future. You should also check the engine well before purchase so our application for getting the bike insurance policy goes smoothly.
Make Sure Engine & Chassis Number Of The Bike Match
Every bike has a chassis number and an engine number. This is stated in the bike's Registration Certificate (RC). These numbers on the certificate must match otherwise you could be in danger of purchasing a stolen vehicle. Irregularities like this will also pose a problem when you buy two wheeler bike insurance in the future.
Thus, you need to be careful while buying the second-hand bike so you can enjoy the benefits the bike provides for a long time. You also need to remember to buy a bike insurance policy for your vehicle immediately since riding on Indian roads without a two wheeler bike insurance plan is against the law. For any assistance in this regard, head to Coverfox - One of India's leading insurance broking portals, where you can explore bike insurance policies by over 40 insurance providers.