The world today is uncertain. We never know what will come next. Protecting the future has become both a trend and a common practice in recent times. We plan and save to be prepared for the future and protect ourselves from many risks.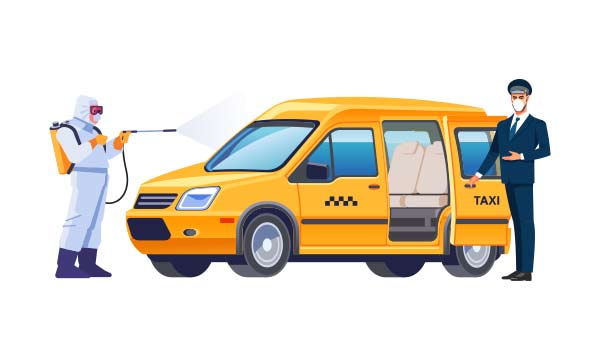 These risks are not only related to human life. They impact the assets we own to a great extent, including cars. Everybody wants to take the necessary steps to avoid these risks as they can bring substantial financial losses. This brings car insurance into the picture.
Car Insurance
Car insurance aims at protecting your car against any potential risks which can convert into potential financial losses. It is a contract between the owner of the vehicle and the insurance company. It aims at protecting the owner against financial losses in the event of theft, accidents, or any other mishappening.
Premium is paid according to the policy and coverage chosen and add-ons attached to the comprehensive car insurance policy. The insurance company agrees to cover up losses in return for these premium payments. It also covers expenses related to lost wages and treating injuries. In some countries, car insurance is provided by the government. They make it mandatory for you to get your car insured. Car policies are differently designed for different individuals.
Auto or car insurance covers the vehicle, owner and occupants. It also covers a person who drives your car with your consent. It covers instances related only to personal driving.
Commercial errands are generally not covered in the personal insurance policies. For instance, if your car is being used for delivering groceries and meets with an accident. Then this event won't be covered under the personal insurance policy.
Impact of COVID-19 Crisis on Car Insurance
The COVID-19 pandemic has created havoc in the economy. The economy has taken a downturn and is declining sharply, and sales are falling for all kinds of commodities except essentials.
Car Manufacturing - In such a scenario, the auto industry has also been negatively impacted. With slumping sales and increasing inventory in the warehouses, the auto industry is having its worst time. This has also affected the industries which support the automotive industry in one way or the other. Due to technology change like the implementation of BS-VI, cars have become expensive. The increase in price due to technology up-gradation has also brought the demand down. With this crisis hitting now, the sales have now gone into the red zone.
Decline in Travel - Since many countries are on lockdown, there has been a halt in travel and gatherings. Everybody is driving a lot less or has even stopped driving altogether. Some people might be wondering if this can bring about a reduction in their car insurance rates. Some car insurance providers are providing relaxations during this crisis, but the amount is quite meager. Also, you can avail of discounts at the time of renewal of the expired policy of your car insurance by utilizing the accumulated no claim bonus.
Uncertainty - The period for which this pandemic will last cannot be predicted. Therefore, it becomes a cumbersome task to factor in the time and to make fresh calculations. People have asked their car insurance providers to reduce or refund the premiums due to their policy during this crisis. To factor in the period for payments has become quite difficult for these car insurance providers. We cannot entirely predict how long the cars will be lying in your garage. But once you have bought a car insurance, you have to make payments towards your car insurance policy renewal.
Reduced Premiums - The logic brought forward for reducing premium payments is quite simple. Few cars will translate into fewer accidents. This will bring in enormous profits for the car insurance providers. Therefore, the subscribers are demanding a reduction in their premiums. In some countries like India, a grace period has been allotted for the payment of premiums by some car insurance providers. Some car insurance companies have offered one month's relaxation to vehicle insurance holders.
Disproportionate Relief to Consumers - During this period, the car insurance policy remains unused. Some insurance companies, on the other hand, are utilizing this period to build their goodwill. They are offering rebates up to 15% on the premium payments. The insurance companies will be paying out quite less amidst the COVID-19 crisis. These companies are making slow turns to support their consumer base. But a concrete relief plan is still to be released by these major insurance giants.
Some discounts can show up on future car insurance plans if there is a plan on giving some relief. Some relief can be granted at the time of renewal of policies from your car insurance provider.
Should You Invest in Car Insurance Right Now?
Car insurance companies can cover a lot of mishaps, like theft, accidents, etc. In the current scenario, cars are not being allowed on roads. If you do not renew your car insurance before the policy expires all your accumulated benefits till date like your no claim bonus would lapse. Hence, take advantage of the additional time provided by the insurance company and pay renewal premiums so that your vehicle is fully protected.
Conclusion
In a crisis like this, everybody is looking out for options that would bring down their operational costs. Everybody is looking out for options which might reduce their financial burden to a certain extent. Car insurance premium payments seem like a waste when your vehicles are not being put to use. But, what if you have to hit the road in your vehicle and an accident occurs and you do not have car insurance? Instead of accruing car insurance payments and making it a more significant burden later, it is better to make regular premium payments. A discount might definitely be on your way.