Do you wonder how you can save on car insurance premiums? Or only if you knew how you could get a value for money car insurance policy without beating around the bush? Then, this article is just perfect to bring to light the factors that influence your car insurance premium.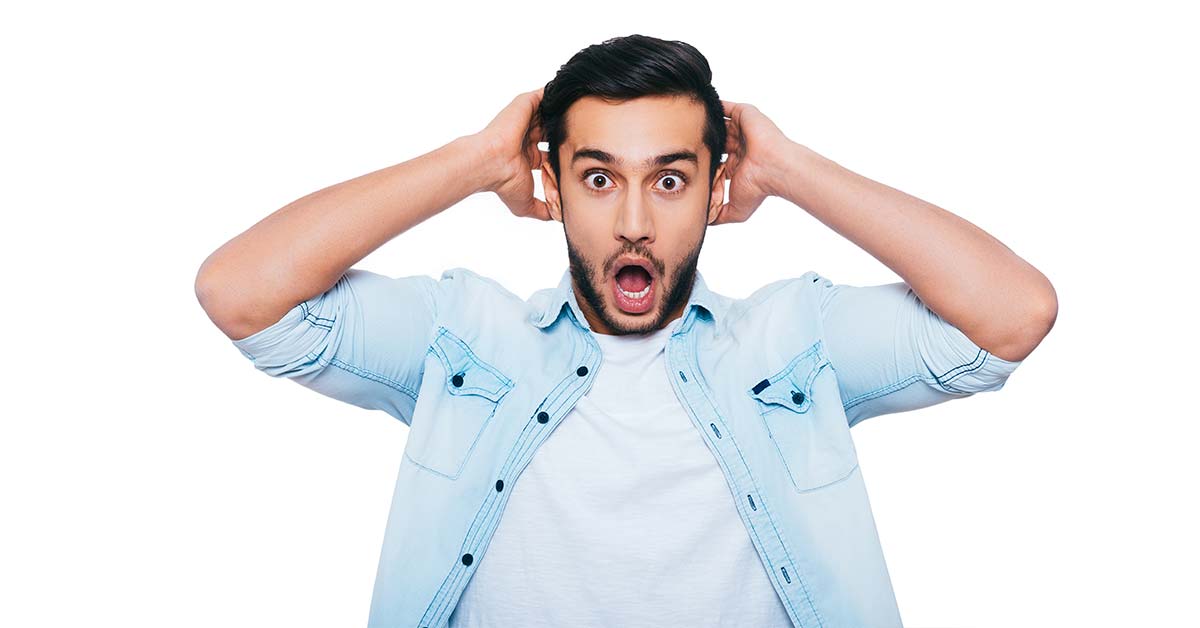 Your car insurance must provide you with the financial cover you are looking for, period!
That means you should not spend way too much on the car insurance premiums neither should you cut down your car insurance premium so much that it loses its importance. And you end up paying a hefty amount of money at the time of claims.
But have you thought about how is it possible?
There are factors affecting your car insurance premiums that you may not be aware of.
Worry not.
Because this post will help you to supercharge your car insurance benefits while helping you to optimise the premiums you pay. A perfect win-win scenario!
Let's now put light on some lesser known factors affecting your car insurance premium for you.
Factors Influencing Car Insurance Premiums
Depending on car insurance policy type
There are two types of car insurance policies. They are third party policy and comprehensive policy.
Third party car insurance policy is mandatory as per the Motor Vehicles Act, 1988. It is a third party liability cover. It protects third party – any property damage, bodily injury or accidental death of pedestrians, vehicle owner, or the passengers of another vehicle who may become a victim of the accident caused by the insured vehicle.
A comprehensive car insurance policy covers the damages that may incur to your car and also third party liability. Buying comprehensive policy ensures you stay covered for both the third party liability and damage to your own car.
Third Party premiums:
Insurance Regulatory and Development Authority of India (IRDA) decides the premiums. IRDA takes car's engine cubic capacity (cc) into consideration to decide the premiums you pay for the third party policy. The premium price changes every year.
Check out the third party car insurance premium rates for the FY 17-18.
Comprehensive policy premiums:
When it comes to comprehensive policy, it means covering your car's own damage. As each car varies on numerous factors, the premiums vary yearly and from insurer to insurer.
Know more how it will be for your car and how you can benefit by knowing influencing factors.
Car make, model, variants:
Car "make" implies car from the same manufacturer, while "model" means when a manufacturer has different car segmentation. A "model" may have different "variants" and "versions".
For instance: If we consider Maruti Swift Dzire LXI (1298) and VXI (1298), then
Maruti is the Make Swift Dzire is the Model LXI (1298 CC) and VXI (1298 CC) are the Variants The premiums for LXI (1298 CC) and VXI (1298 CC) may vary.
Fuel type, it matters - Petrol, Diesel, CNG Kit:
The type of fuel used also affects your car insurance premiums. The premiums differ for petrol, diesel, and CNG. For CNG, there is a minimum increment of Rs.60 plus taxes on the third-party premium, while for a comprehensive policy premium, it matters whether the CNG kit is fitted internally or externally and also, varies from insurer to insurer.
Car Registration RTO:
Car registration RTO also affects the premium. In India, car insurance premiums are segregated based on the location of vehicle registration. The locations are segmented as Zone A and Zone B.
Where, Zone A includes, Delhi, Mumbai, Kolkata, Chennai, Bangalore, Hyderabad, Pune, Ahmedabad. And Zone B includes the rest of India.
Now, depending on the location of your car's registered RTO, the premium varies, which is taken into account including car's engine capacity while calculating own damage factor.
Note: All the vehicles registered under Zone A are charged a little higher premium than cars registered under Zone B.
Car's Engine Cubic Capacity:
Own damage factor is calculated based on car's engine cubic capacity and registered RTO. This factor is different than the third party premium when it comes to a comprehensive policy. The third party policy premium is purely based on the vehicle's engine capacity. Higher the engine's capacity, higher is the premium.
Vehicle age:
The comprehensive car insurance premium depends on the ex-showroom price of your vehicle. As years pass by, car ages and the Insured Declared Value (IDV) with age goes down because of the depreciation. The IDV offered by the insurers for the aged vehicles is lower than the new vehicles. Thus, the premium for the old vehicles is lower. Whereas, a brand-new car has a higher IDV and higher premiums.
Your age, occupation, driving history, the location of driving:
Yes, you read it right. Your age, driving history, occupation, the location of driving does influence the car insurance premium.
Here's how each factor has an influence:
Your age: Few insurers offer a good amount of discount to people of certain age. For instance, one may get an additional discount on own damage premium if the policyholder is an experienced driver and is in the age group of 35 years to 45 years.
Your occupation: As approved by IRDA, if you are a teacher, a government employee, military personnel, a chartered accountant, and so on, you are eligible for a certain discount on the car insurance premium. For instance, a Doctor or a CA may get an additional discount on own damage premiums.
To avail discount, you need to submit the original supporting document at the time of purchase.
Your driving history: You can avail an additional discount if you haven't lodged any claims throughout the policy period. You can avail such discounts under No Claim Bonus (NCB). NCB is cumulative, which means, the more the number of claim-free years, the more discount you get. And if you had lodged any claim during the previous policy tenure, you won't be able to get this discount.
The location of driving: If you are located or drive in an accidental prone area, you may have to pay higher premium. Car owners residing in a heavy traffic location or in a metro city are charged a little higher premium.
Discounts:
You may be eligible for some additional discounts.
Here's the list of ways you can avail discounts -
Member of Automobile Associations of India:
Being a member of a recognised association could entitle you to some discount. You can earn a rebate up to Rs.200 on premium if you have a membership with any of these four leading automobile associations:
Automobile Association of Upper India
Western India Automobile Association
Automobile Association of Eastern India
Automobile Association of Southern India
To get a discount, submit the membership details at the time of buying car insurance policy.
Install Anti-theft device:
Here' another way to save money on your car insurance premiums, install anti-theft device as approved by ARAI (Automotive Research Association of India). You get an additional 2.5% off or up to a maximum of Rs.500 on own damage premium on installing an anti-theft device.
Opt for Voluntary deductible:
If you promise to bear a certain amount at the time of claim, insurers offer you a discount on own damage car insurance premium. As a car owner, when you opt for a voluntary deductible, you agree to pay a certain fixed amount at the time of claim, and on that condition, you get this discount.
Know more about 'Voluntary Deductible' in detail. And get the best out of it – lower down on your own damage car insurance premium. These were the factors that influence your car insurance premium. Now, head-on and save some money since you know how these factors impact on your car insurance premium.
Got questions? Leave a comment and let us know what's bothering you. We will be more than happy to help you in saving on your car insurance premium.
Let's take a look at the factors that hike your insurance premium.