What time is it? It's MONSOON time! :) Yes, it's the time to pull out our fancy umbrellas and rainy shoes. Indulge in hot chai and delicious pakodas in the cold weather.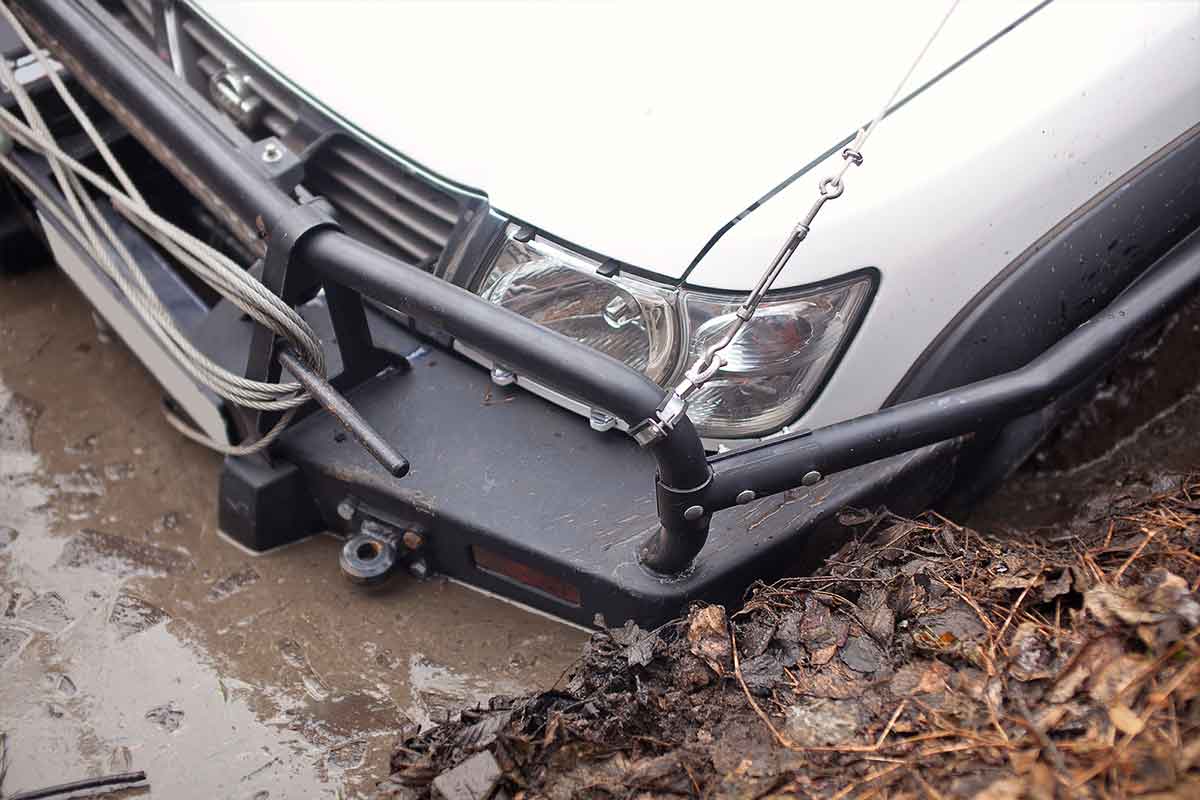 Well, this is just the pleasant side of monsoon's face.
But, Monsoon also has a split personality – It turns into Mr. Grim! Sadly when he arrives, he robs the smile on happy faces, leaving everyone anguished and in tears.
Disaster strikes when the weather gods go insane with fury. The stormy climate not only endangers mankind and every life on earth but also damages property.
How can you tackle such a crisis especially when you have a car? Let's find out!
An Advanced Holistic Health Check-Up of Your Dear Car
It is your car that is going to drive you through the monsoon, facing every obstacle thrown by the moody weather gods. You don't want to get stuck in the middle of heavy downpour frantically crying out for help. Before taking a look at some of the specialised monsoon measures, here are some ground rules that you need to follow –
Get All The Parts Checked in Advance
This includes the engine oil, coolant, fuel pump, brake oil, battery, ignition coil, etc. Get the underbody of your car checked thoroughly for replacing worn out or missing drain plugs. Prepone your scheduled service to ensure your car is in the best shape to battle the rains.
Ensure That Your Car Has A Full Fuel Tank
You may have to take an alternative route in case of emergency and may require more fuel.
Your Car's Maintenance Varies As Per Its Age
If it is a brand new car, it requires less care during the monsoon and is in a perfect condition to handle whatever Mother Nature throws at it. If it is an old car, i.e. two years or older, extra care is needed to ensure neither you nor your car has to bear the brunt.
The Three Essential Things You Need to Carry
You wouldn't expect your car to end up submerged in the river. But, why take the risk? You need to be well prepared in case you are stuck for hours in the floods.
Don't step out without having these three things –
A safety kit
Your car insurance papers (Ensure it's always up-to-date and keep an extra copy in your mails)
A bottle of water and some dry fruits
Your Car Is Stuck in Water. What Next?
If you find yourself driving in a car that is submerged in the flooded waters, here is how you can guarantee your safety.
Contact Your Loved One
Try to get in touch with your family/friend as soon as possible and let them know where you exactly are—perhaps by WhatsApp-ing your location to a loved one so that they can send help.
Be Calm and Composed
Having your presence of mind in place is so essential at such times. Don't panic but be witty enough to tackle the situation.
Don't Crank Your Car
If you try to ignite the engine, it may cause serious damage. Your insurance company will reject your claim if it is inspected that the damages were caused by unsuccessful attempts to restart the drenched engine.
Call for Roadside Assistance
Keep a roadside assistance number handy. If you have a road-side assistance policy along with your car, bingo! Do keep the contact number on your phone. Also, keep a copy in a plastic bag (just in case your phone gets wet). Call for roadside assistance. They will send the car towing service that will safely transport your car to the nearest service center.
Lower Your Window
Switch OFF the air conditioner. You don't want it to be releasing toxic gases or generate a short circuit during heavy showers. Roll down your windows slowly if possible and escape through them if at all you need to. You should be able to roll them down completely unless your car is entirely submerged in water and you have electric windows. Always remember to climb out and get to higher ground.
Turn on the Lights and Unlock Your Doors
Keep your headlights on so that emergency rescue crews spot you easily. Make sure you have taken off the seatbelt and have all your doors unlocked so that others can help you get out.
Escape Through the Door
If getting out of the window is not possible, you will have to use the door. However, do not attempt to open the door until you feel that the pressure between the exterior and interior of the car is equalized. Allow the car to fill up most of the way with water. Preserve your energy and retain as much oxygen as possible. You can wait until the water rises at neck level. Breaking the window is not a good idea as the pressure could explode the glass panes, causing injuries to you. Only once the pressure has equalized should you be able to open the door and swim to safety.
Practical and Effective Safety Tips During Monsoon
Better safe than sorry, right? Check out these precautionary measures to protect your car during monsoon –
It may seem fun to speed on flooded roads, but it isn't. Avoid driving through heavily water-clogged roads unless it is absolutely essential. If at all, you still need to drive; then do so on the most elevated section of the road where it is safer.

Do not attempt to drive through water if you aren't sure of the depth. The engine damage may occur if the water gets sucked up into the engine air intake system.

Do not drive through water if there are large vehicles and speeding cars driving in the opposite direction. They can spray water on your windshield and reduce visibility.

Drive your car at a cautious speed to avoid your engine from getting stalled and keep a low gear while maintaining constant acceleration. You can drive only when the tire is visible on a flooded road as this would ensure less harm.

Use headlights so that other cars can see you and you too can clearly see the road ahead.

Double the distance that you would normally maintain from the car ahead of you.

You can pull out the car seat headrest to break the windscreen or the window panes in case of emergency.

Make sure you keep the steering wheel steady and take your foot off the accelerator and brakes.

Having a mix of add-on covers such as Roadside Assistance, Hydrostatic Lock, No-Claim Bonus Protector, and Consumables Cover can surely help.
When you can prevent disaster from harming you, why delay? Make sure you get your car's health diagnosed before you take it out on the wet lanes.
This monsoon, take all necessary measures to avoid unwanted damages to your car and guarantee yourself with personal safety.
The next time your car is stuck in floods, you know exactly what you need to do! :)