Ownership of a car is considered a privilege in India. A car is given good importance by an average in India. In fact, most people are looked upon as having a high status, especially if they possess more than one car or two, along with property. Some people spend a significant chunk of their life savings to purchase their dream car.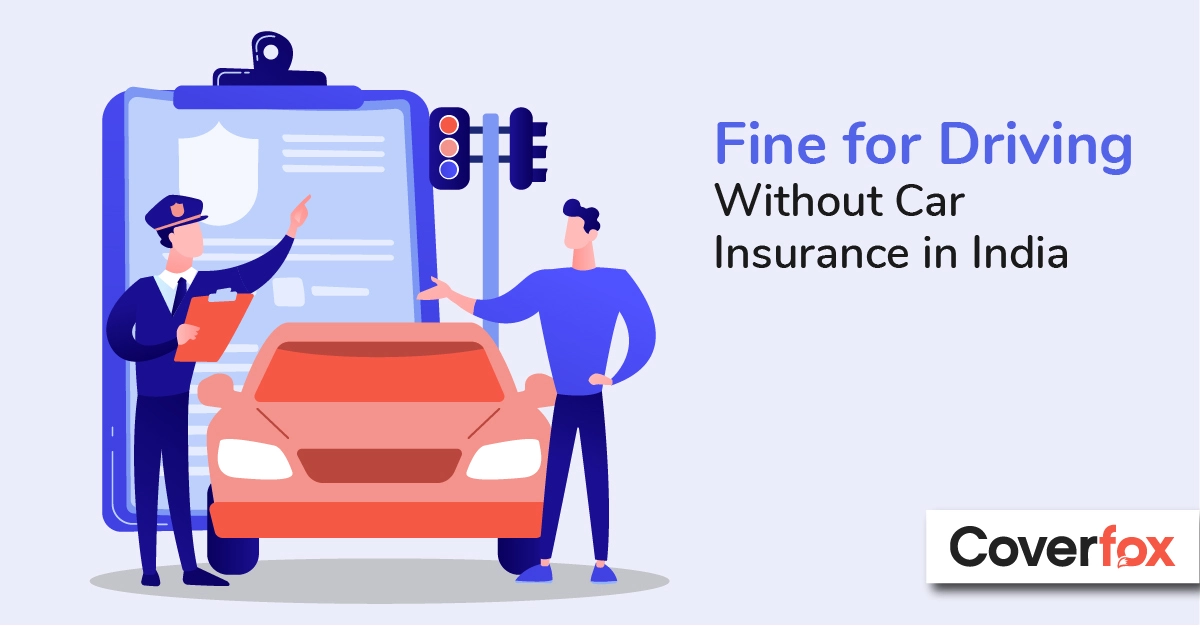 Buying a car also brings additional responsibilities. You must have a valid driving license as well as a comprehensive car insurance policy. If not, at least a third-party liability car insurance cover policy. The third-party liability car insurance coverage plan is mandatory as per the Indian Motor Vehicles Act, 1988.
Third-party liability car insurance provides cover against any damages caused to a third party (bodily injuries to the person involved in an accident with you, physical injuries caused by your car to another person) or property. As per the law, since the damages were caused by your car, you will be responsible for compensating the financial loss incurred by the third person (including the hospitalization costs, surgery expenses, doctor's fee, cost of medical treatment, any other additional financial aid required to pay the affected person).
In the case of a major accident, you will be required to appear in court for legal proceedings. This entire process might cost you lakhs of rupees. If you do not have a third party liability insurance cover plan, you will have to bear this cost from your own pocket. If you are unable to provide the same, you will face jail time and bankruptcy.
Keeping the above facts in mind, it is mandatory to purchase a third party plan. As a better option, buy a comprehensive car insurance policy as it covers third party damages along with your own damage cover (damages to your own car along with the third person).
What are the Consequences of Driving Without a Valid Car Insurance Plan?
The first action will be taken by the traffic police once you get caught driving without a valid car insurance policy. Which will be followed by any of the instanced mentioned below:
Driving without a third party liability car insurance cover is illegal as per the Indian Motor Vehicles Act, 1988. In addition to this amendment (Section 81 of the Motor Vehicles Act, 2019), you will be required to pay a legal fine of Rs. 2000 or three months of imprisonment in the first offense. The fine will be raised to Rs. 4000 or three months of jail time if you are caught for the second time.

In case you meet with an accident that involves another person, you will have to pay for the injuries caused to the third person. This is mandatory by law. You cannot run away from such a situation. The same is in the case of third-person property. In case of death, you will have to face legal consequences for the same along with providing financial aid to the family of the third party for a lifetime. You can only avoid all the situations mentioned above if you possess a third party liability insurance cover.

In case you meet with a severe accident, you have not only caused damage to a third party but also to your own self and motor vehicle. You will have to pay for double damages (damages arising due to injury to third party/person and dames to your own car and self). This will definitely burn a hole in your wallet and deplete all of your savings. The only way to avoid such a difficult situation is to purchase a comprehensive car insurance coverage plan. This plan will protect you from damages to your own vehicle and third party person/property.

Without a car insurance plan, you will not be able to protect yourself from the perils of a personal accident. A personal accident cover is of utmost importance, especially if you are a motorbike rider. A motorbike is more exposed to the dangers of the road. A severe accident may lead to partial disability or death. Either of these instances mentioned above will lead to financial distress for you and your entire family. This is why you need a personal accident protection plan. Many insurers provide personal accident cover as an inbuilt benefit in the third party as well as comprehensive car insurance plans.

One of the worst things about not having a third party liability car insurance policy is non-access to no claim bonus. If you do not renew your car insurance plan post the date of expiry along with the grace period, you will lose the benefit of no claim bonus. Therefore, you must renew your third party car insurance plan within the 90 days period of the earlier car insurance due date.

Last but not least. This is the most difficult situation that you will face for not having a valid third party liability car plan. Driving without a valid third party cover policy will lead to legal action. One day you will get caught by the traffic police. Even worse, you get involved in a car accident. The person involved in an accident might want to take you to court and will demand severe compensation. Overall, you will have to pay for the damages sustained to your own vehicle, damages caused to a third party/property, along with the legal expenses of appearing in the court and advocate fee.
What Does a Third Party Liability Car Insurance Plan Cover?
The following instances are covered under a third party car policy:
Damages caused to a third party or person.
Damages caused to a third party property. The maximum upper limit to this amount is Rs. 7.5 lakhs
Personal Accident Cover of Rs. 15 lakhs (mandatory by law) if it is included as an inbuilt benefit with the third party liability cover
There are two types of third party liability plans - Third Party Liability Car (four-wheelers) insurance policy and Third Party Liability Bike (two-wheeler insurance policy).
What is Not Covered in Third Party Liability Car Insurance Policy?
The following instances are not covered under a third part car plan:
Damages caused by manmade and natural calamities
Damages caused by fire, theft, burglary, lightning
Damages caused by driving without a valid license
Driving under the influence of alcohol, substance abuse, or narcotics
Disturbances caused by WAR, Chemical, Biological, Radioactive, and Terror strikes
Driving for commercial purposes
Driving outside the registered geographical location where the insurance plan is not applicable
Driving under any form of contractual liability
You cannot avail of any type of rider options under a third party cover. There is minimal room for customization.
In Simple Words,
Driving without any form of insurance (be it a third party or comprehensive cover) is not advisable for Indian roads. That is why you have Coverfox. We are the best option for all types of car insurance solutions and services!
Related Car Insurance Articles