Health insurance is a type of insurance that fully or partially covers an individual's medical and surgical expenses. It's an agreement between you and your insurance company, where for an annual premium, the insurer pays for your hospitalization and other medical expenses as mentioned in your policy.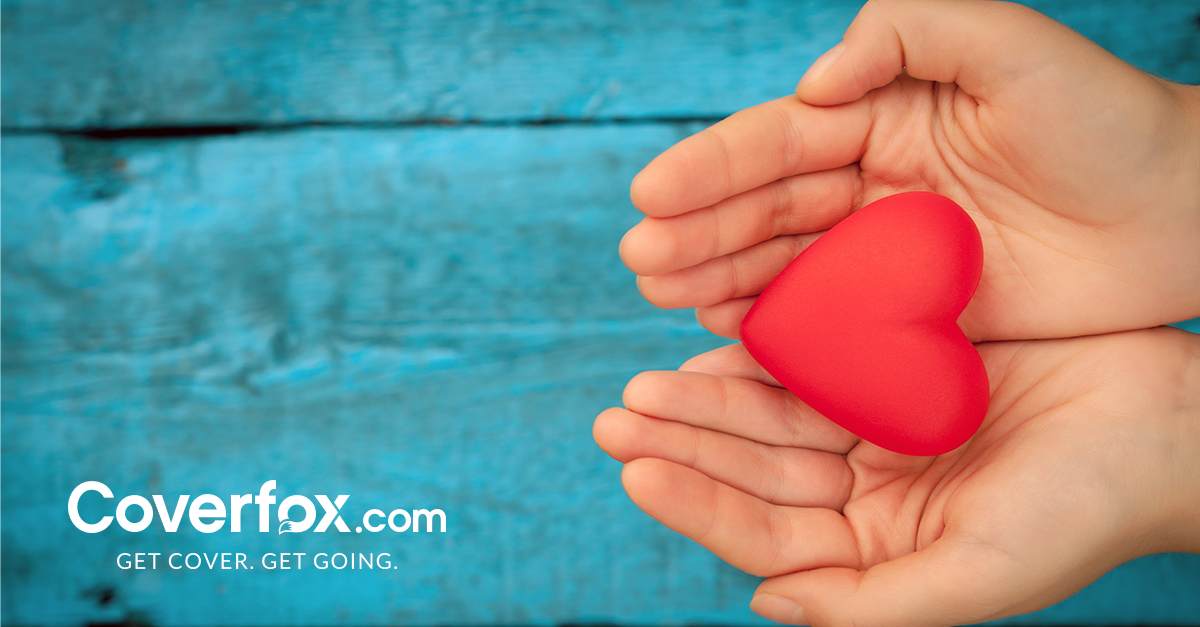 Basic Health Plan: This provides for the hospitalization expenses you might face in case of accidents, day-care procedures, surgical treatments or critical illnesses. However, the features, limits and sum assured will vary from insurer to insurer.

Super top-up health plan: Similar to top-ups for mobile network services, this adds supplementary coverage to your existing health plan. The aim is to increase overall sum assured with its corresponding coverage by paying a relatively lower premium.
All About Health Insurance Policy
Types of Health Insurance Plans in India
Health Insurance in India can be broadly classified into the following types:
Family floater Plans: Family health insurance plans cover the entire family in one health insurance plan. It works under the assumption that not all members of a family will suffer from illness at one time. These plans cover hospital-related expenses which can be pre and post hospitalization. Most health insurance companies in India offering family insurance have a wide network of hospitals that help the insured people in times of an emergency.

Senior Citizens Health Insurance Plans: As the name suggests, senior citizen health insurance plans are for the older people of the family. These plans cover health issues arising during old age. As per IRDAI guidelines, each insurer must provide cover up to the age of 65 years.

Maternity Insurance Plans: Maternity health insurance plans provide coverage for maternity and other additional expenses. These policies take care of both pre and post-natal care, and delivery of baby i.e. normal or caesarean deliveries. Just like other health insurance plans, the maternity insurance providers usually have a wide range of network hospitals and also takes care of ambulance expenses. As you progress and you reach 60 years of age, your body needs special attention. Hence, it is only wise to invest in a health insurance plan that takes care of your specific needs. Various insurance providers have customized plans that are designed for senior citizens and cater to the needs of older people of the society.

Hospital Daily Cash Benefit Plans: Hospital Daily cash benefits is a defined benefit policy that provides a certain sum of money for every day of hospitalization.

Critical Illness Plans: These plans are benefit-based policies, where a lump sum benefit amount is paid on diagnosis of covered critical illness. These diseases are usually specific, with high severity and low frequency in nature. Hence, the treatment cost is high when compared to day to day medical / treatment needs. Some of these illnesses include heart attack, cancer, stroke etc.

Health Insurance for Parents: As a child, your parents always invested in raising you well and giving you the best. Hence, now it is important that their needs are catered to so that they stay in the pink of their health in their later years. Therefore, various insurance providers have rolled out special health insurance plans that cater to the medical needs of your parents. These plans cover pre and post hospitalization charges, ambulance charges and a few of them are also inclusive of pre-existing diseases.
Why Health Insurance Plan is Important?
A person who wishes to enhance his existing health cover should definitely opt for the fixed benefit health insurance plan. Besides, a person fearing to face a loss of income due to exorbitant hospitalization expenses should certainly opt for this plan. At times, employers do not offer paid medical leave. This is when a fixed benefit health insurance plan comes as a saviour.

Anyone at any age can fall prey to any critical illness. Having a fixed benefit health insurance plan provides a sense of relief without disturbing your hard-earned savings. A lump sum amount received post making a claim without any sub-limits proves as the financial net for your medical expenses and the years to come!
Investing in a health insurance plan is extremely important for multiple reasons. They are:
Medical treatments are a fiscal burden on the family
Uninsured people may receive less medical care due to lack of funds
They are prone to more risks as they do not have access to regular medical checkups.
It protects one's family through unexpected, unforeseen health-related financial situations.
How Can I Choose Best Health Insurance Plan for Your Family?
There are several parameters to be considered before you invest in a health insurance plan. Some of them are:
Your budget: One needs to consider the financial budget of the family, based on which he/she invests in a health insurance plan that covers all risks related to health of the insured and their family members.

Co-payment: Another consideration factor that one must consider is whether or not the health insurance plan provides a co-payment facility. A standard feature, co-payment is defined as a fixed percentage of each claim amount that has to be paid by the insured.

Number of family members covered: While investing in a health insurance plan, one must always consider the number of family members that shall benefit from the policy. Most insurance providers cover up to 4 to 6 family members under a family floater health insurance plan in India.

Claim settlement process: Claim settlement was a cumbersome process which obstructed a person from investing in a health insurance plan. All insurance providers in today's day and age, provide easy, hassle-free claim settlement procedures that makes it convenient for the insured.

Addition of new family member: Addition of a new family member is a moment of joy. Hence, when investing in a health insurance plan, one must also consider the conditions in the policy in case you wish to get the new family member added and insured under your health insurance policy.
Features of Health Insurance Plans
Here are some of the salient features of medical insurance policies:
Pre-hospitalization expenditures: Coverage extends to medical expenses incurred between 30 to 60 days before hospitalization. It provides coverage for medical diagnostic tests, medication, etc.

Hospitalization expenditures: Includes expenses incurred during hospitalization for a minimum period of 24 hours. Expenses generally covered are hospital room rent charges, operation theatre charges, ICU charges, doctors' consultation fee, surgery charges, and other important expenses like blood, anaesthesia, oxygen, etc.

Post-hospitalization expenditures: Expenditures incurred between 60 days and 180 days after hospitalization is generally covered by most insurance companies. These charges include follow-up doctors' consultation fees, medical diagnostic tests, medication, etc.

Domiciliary Hospitalization: Medical expenses incurred due to treatments undertaken at home for a period of more than 3 days.

Day Care Procedures: Day care procedures or medical treatments like dialysis, angiography, radiotherapy, chemotherapy, appendectomy, colonoscopy, lithotripsy, hydrocele, eye surgery, amongst others. Certain high-end health insurance plans cover all day care procedures.

Expenses for Organ Donation: Some insurers cover medical expenses incurred in the process of organ donation. If you are being donated an organ, your donor will be financially secured by your health insurance plan.

Critical Illnesses: Some critical illnesses that are usually covered by insurers are cancer, heart attack, coronary artery disease, stroke, paralysis, major organ transplant, chronic lung disease, Parkinson's, etc.

AYUSH Treatment: Alternative medical treatments or AYUSH, which stands for Ayurveda, Yoga and Naturopathy, Unani, Siddha and Homeopathy are covered for those policyholders who have opted for it.

Hospital Cash: Daily expenditures for food, hospital stay, etc. that are incurred by your caretaker during your hospitalization may be offered on health insurance plans or may be available as a rider. Health insurance plans also offer compensation for the loss of income due to health issues.

Ambulance Cover: Medical insurance policies cover expenses for ambulance service.

Check-ups: General health check-ups as a preventive measure are covered by some health insurance plans.

Vaccinations: Certain health insurance plans cover vaccination costs for bee stings, dog bites, etc.

Emergency Evacuation: Under emergency situations when a patient needs to be transferred from one hospital to another, health insurance plans cover expenses involved in the relocation process.
Benefits of Medical Insurance Plans
Here are a few benefits of Medical Insurance Plans:
Secure Health and Finances: Majority of the health-related expenditures in the country are borne out-of-pocket. A lot of people rely heavily on their savings, and sometimes even borrow money, to fund medical treatment. Health insurance products are designed to ensure that one's savings does not dwindle since the insurance company will bear this cost. With medical insurance, one can benefit from quick cashless treatment, medical reimbursement, emergency ambulance cover and daily cash during hospital stay.

Cashless Treatment: Most insurers offer cashless claim facility. Under such an arrangement, the insured individual does not have to make any out-of-pocket payments in case of hospitalization. The medical bills will be settled by the insurance company directly with the hospital. In order to avail of this benefit, it is necessary that the individual get admitted at one of the insurer's network hospitals.

Tax Benefits: The premium paid towards a medical insurance policy qualifies for tax deduction under Section 80D of the Income Tax Act, 1961. A taxpayer (less than 60 years of age), who has availed a health insurance policy for himself or herself and parents (senior citizens) can claim a tax deduction up to Rs. 75,000. Policyholders (above 60 years) who are paying health insurance premium for self and parents can claim up to Rs. 1,00,000 under Section 80D of the Income Tax Act, 1961.

OPD Expense Coverage: Cover for outpatient department (OPD) is a recent feature offered as part of health insurance policies by some insurance companies. Medical insurance plans with OPD coverage will take care of doctor's consultation fees, pharmacy bills, health check-ups, dental treatment, diagnostic tests, etc. The extra premium paid for availing the OPD cover is eligible for tax deduction under Section 80D of the Income Tax Act under the prescribed limit.

Alternate Treatment Coverage: A medical insurance policy will cover expenses related to medical treatments in hospitals. However, sometimes there are situations where alternate treatment, such as Ayurveda, homeopathy, etc. may seem more relevant for treating certain ailments or diseases. Some of the best health insurance policies in the market provide coverage for such treatments. This gives the insured more flexibility with regards to the kind of medical treatment the individual would like to undergo.

Health Insurance Portability: Health insurance policies are portable, which means the policyholder can change their policy from one insurance company to another. In the past, when a policyholder opted for this option, it resulted in them losing certain benefits, such as the waiting period for covering pre-existing ailments. However, now the insurance regulator protects the policyholder by giving the individual the right to port his or her medical insurance policy to another insurer, keeping the benefits intact. The regulator has stated that the new insurer "shall allow for credit gained by the insured for pre-existing condition(s) in terms of waiting period".
Benefits of Buying Health Insurance Plan Online
While investing in heath insurance is a good idea, it usually is a cumbersome process. The traditional method of buying health insurance was to contact an agent, decipher those complex clauses and not really understand the true meaning of most of them.
Also the entire process was time consuming and would involve a lot of paperwork. But with online methods of getting your health insured, one need not worry about any of this. Hence, buying insurance online has become a preferred method of protecting one's health for millennials. Benefits of buying health insurance online are:
Save on time: Investing in a health insurance plan online saves up on the effort of meeting an agent and time on understanding complex terms and conditions of a policy. With information available at the click of a button, you can check everything related to your needs online and get yourself insured.

Availability of information: All crucial information related to your health insurance policy is available online and hence, there is absolutely no chance that your agent can hide or forget to share any information with you. Any information that you might require is easily available on an all exhaustive platforms online.

Comparison of health insurance plans: The advent of internet technology has made our lives so much simpler. With the help of web insurance aggregators and online brokers, one can easily compare the health insurance plans that he considers and then select the one which suits his needs and does not burn a hole in his pocket.

Premium Calculator: Tools such as a health insurance premium calculator are readily available online. This makes it extremely convenient for the insured to calculate the amount of premium to be paid and efficiently plan his budget accordingly.

Reduced premium amounts: A few companies offer lower premium in case you buy a health insurance policy online. As agents are eliminated in this process, the company now is capable of offering a lower premium rate in order to get insured individuals onboard and retain them.
Health Insurance Schemes by Government of India and Various States
Pradhan Matri Suraksha Bima Yojana – This government-backed scheme extends its benefits to economically underprivileged sections of the Indian society, financially securing them with a sum assured of up to Rs. 2 lakhs. This scheme is designed to financially protect individuals and families against death, and partial and total disability.
Ayushman Bharat by Government of India / Pradhan Mantri Jan Arogya Abhiyaan – Launched by the Government of India, Ayushman Bharat is an ambitious scheme aimed at offering health insurance benefits of up to Rs. 5 lakhs to 50 crore people who belong to underprivileged families throughout India. Covering even pre-existing diseases, the health insurance benefits can be availed at government as well as private hospitals.
Rashtriya Swasthya Bima Yojana – This scheme is especially designed by the Government of India for financially protecting unorganized workers from health concerns arising from disability, maternity, old age, etc. this scheme has been launched by the Ministry of Labour and Employment under the Central Government, backed by the Unorganized Workers Social Security Act (2008).
Universal Health Insurance Scheme – An initiative of the Government of India that was introduced in 2003, serves the objective of providing quality healthcare to Indian families below as well as above the poverty line, especially BPL families.
Bhamashah Swasthya Bima Yojana by Government of Rajasthan – Initiated by the Government of Rajasthan, it was introduced to offer IPD patients the benefit of cashless medical treatment. It serves the objective of ensuring financial protection for the treatment of illnesses. It also helps in creating a health database, streamlining processes for any changes in data that may be required in the future. Families covered under the National Food Security Act, and Rashtriya Swasthya Bima Yojana are eligible for this scheme.
Yeshasvini Health Insurance Scheme by Government of Karnataka – Introduced by the former chief minister of Karnataka in the year 2013, the scheme is aimed at ensuring inexpensive medical treatments to farmers throughout the state. It is specifically tailor-made for farmers of the cooperative society and belonging to the lower middle income and middle income groups. It financially covers them against illnesses like orthopaedic surgeries, paediatric surgeries, neurosurgery, surgical oncology, angioplasty, neurosurgery, neonatal intensive care, among others.
Mukhyamantri Amrutum Yojana by Government of Gujarat – Initiated by the Government of Gujarat, this health coverage scheme offers financial benefits on medical treatments, surgeries and hospitalization. Financed entirely by the government, this can be availed by all families with an annual income of less than Rs.1.5 lakh. This scheme offers a cover of Rs.2 lakh per family of 5 members. West Bengal Cashless Medical Treatment Scheme – Launched in 2014 by the Government of West Bengal, as evident from the name, it is aimed at offering cashless medical benefits of a maximum of Rs. 1 lakh to employees as well as pensioners of the state government. These benefits can be availed by all their family members and at all network hospitals under this scheme.
Mahatma Jyotiba Phule Jan Arogya Yojana – This scheme, renamed from Rajiv Gandhi Jeevandayee Arogya Yojana scheme in 2017 by the Government of Maharashtra, is an effort to extend free and quality healthcare services to inhabitants of below poverty line in the state. It plans to introduce the scheme to underprivileged section of the society, that is, those who are holders of a Yellow or Orange Ration Card.
Chief Minister's Comprehensive Health Insurance Scheme – Introduced by the Government of Tamil Nadu, it is specifically customized to offer the benefits of comprehensive health insurance to economically underprivileged sections of the society. Offered in collaboration with United India Insurance Company Ltd., one of the pioneers in health insurance in India, this scheme reaches out to more than 1 crore households in the state. It offers medical treatments, follow-up check-ups, and cashless benefits at public and private sector hospitals.
Rajiv Aarogyasri by Government of Andhra Pradesh – Tailor-made for inhabitants of the state who are below the poverty line, it offers claims of up to Rs. 1.5 lakh on individual and family health insurance plans available on a family floater basis. An additional amount of up to Rs. 50,000 can be availed in case the medical treatments and surgeries exceed Rs. 1.5 lakh. It offers the special benefit of offering coverage on pre-existing diseases as well, a feature that health insurance plans usually do not cover.
Biju Swasthya Kalyan Yojana by Government of Odisha – This scheme has been introduced by the Government of Odisha and named after a former Chief Minister of the state, Shri Biju Patnaik. It covers medical treatments worth up to Rs. 5 lakh per family and Rs. 7 lakh for women. It is aimed at 70 lakh families.
Difference Between Health Insurance and Critical Illness Insurance
| HEALTH INSURANCE | Critical Illness Insurance |
| --- | --- |
| Health insurance is a base policy that provides insurance coverage against medical expenses incurred by the policyholder during the policy period. | Critical illness insurance is a defined benefit policy where the insurer pays out a lump sum benefit if and when the insured individual is diagnosed with a pre-specified critical ailment. |
| A health insurance policy remains active even when a claim has been made, until the sum insured limit is exhausted. | Once the lump sum benefit is paid, the policy ends |
| There is generally an initial waiting period of 1 month for illnesses and 1-3 years for pre-existing ailments. | There is generally an initial waiting period of 3 months. |
Difference Between Health Insurance and Term Insurance
| HEALTH INSURANCE | TERM INSURANCE |
| --- | --- |
| Health insurance provides medical cover against hospitalization and surgical expenses during the policy period. | Term insurance is a pure risk life insurance product that pays out the sum assured upon the demise of the life insured. |
| The sum insured can only be used to cover medical expenses. | The sum assured can be used in any manner the nominee wants - to cover expenses related to children's education, wedding, etc. |
| Tax deduction can be claimed on premiums paid under Section 80D of the Income Tax Act, 1961. | Tax deduction can be claimed on premiums paid under Section 80C of the Income Tax Act, 1961. |
Difference Between Health Insurance and Mediclaim Policy
| HEALTH INSURANCE | MEDICLAIM POLICY |
| --- | --- |
| Health insurance provides a comprehensive health cover. Besides covering hospitalization expenses, it reimburses pre and post-hospitalization expenses, ambulance fees and pharmacy bills. | Mediclaim policy covers only expenses related to hospitalisation and treatments. |
| A health insurance policy may cover critical illnesses. | This policy does not cover critical illnesses. |
Difference Between Individual Health Insurance and Family Health Insurance
| INDIVIDUAL HEALTH INSURANCE | FAMILY HEALTH INSURANCE |
| --- | --- |
| Individual health insurance, as its name would suggest, covers a single person. | Family health insurance, also referred to as family floater policy, covers the whole family under a single plan. |
| Individual health plans have a dedicated sum insured. | The sum insured under a family floater policy is shared by all the covered family members. When one member files a claim, the cover reduces for the others by that much. |
| Since individual health policies are availed for only one member, the premiums will be determined on the basis of the age of that member, among other factors. | Premiums of a family floater policy are determined by the age of the eldest member insured. |
Difference Between Government and Private Health Insurance
| GOVERNMENT HEALTH INSURANCE SCHEMES | PRIVATE HEALTH INSURANCE PLANS |
| --- | --- |
| These schemes are initiated by the government mainly for the welfare of low-income groups. | They are offered by private companies, with varying sum insured and premiums to suit different client needs. |
| Government schemes are normally offered for free. | Insurance premiums are determined on the basis of a number of factors, like age of the policyholder, sum insured, etc. |
How to Choose Best Health Insurance Plans?
Maximum Coverage: Medical inflation has gone sky high. Therefore, it is wise to buy a health insurance plan that would offer maximum coverage. Depending on your health insurance needs, it is better to buy a high risk coverage health insurance plan.
Opt For a Right Sum Insured: Experts advise to buy the right sum insured depending on your age as well as marital status. Simply because, when you are young, there are lesser chances of you falling ill. But, when you are old, there are higher chances of you getting prone to lifestyle diseases like diabetes, heart diseases etc.
Low Waiting Period For Pre-existing Diseases: Usually health insurance companies offer coverage for pre-existing medical conditions post completion of 2-4 years. Therefore, when you plan buying a health insurance plan, it is good to opt for a mediclaim policy that has a low waiting period to cover pre-existing diseases.
Maximum Age Renewal: It is best to opt for health insurance plans at a younger age. Also, look for a plan that offers a lifetime renewability.
Network Hospital Coverage: Every health insurance company has a tie-up with hospitals that fall under their network or are empanelled with them. These are hospitals that offer cashless treatments. Therefore, opt for a health insurance plan that offers a wide network hospitals around you.
Factors to Consider Before Buying a Health Insurance Policy
While there are a number of factors one must consider before investing in a health insurance plan, here are our top 10 tips to keep in mind.
All about Coverage: Foremost, one must check the coverage level of a health insurance policy. While the basic coverage remains the same, some absolute limits tend to vary in different policies. Also, it's always wise to choose a plan which has features that you may need and not overburden yourself with unnecessary features.

Sublimits on the policy: When investing in a health insurance policy, we often tend to overlook the sublimit on certain benefits and then regret later. Hence, it is important to check the limits on ambulance charges, room rent and other expenses so that these don't end up burning a hole in your pocket later.

Waiting period: Waiting period is the limited period where exclusions of certain ailments are applicable. It is always a good idea to check the waiting period before hand as different plans have different waiting periods associated with them.

Cashless claim facility: Cashless claim facility is a benefit where a direct settlement of medical expenses happens between the hospitals and the insurance provider. This facility is mostly offered in all health insurance plans when the patient is treated in one of the hospitals, listed in the network of hospitals, listed by the company.

Entry age: This factor is particularly important in case you wish to invest in a family floater plan. One must check for the maximum age of dependent children and parents/parents-in-law, if applicable.

List of Network Hospitals: When selecting a health insurance policy, it's always wise to learn about the network of hospitals which are associated with the insurance provider and offer a cashless claim facility. This gives you mental relief at times of emergencies.

Exclusions: It would be extremely disappointing if your ailment or medical condition is not covered in your health insurance policy in times of an emergency. Hence, it is always wise to read the offer document carefully and be aware of all medical conditions which are excluded from your health insurance policy.

Additional benefits: While checking for a health insurance policy, it only makes sense to look for add-on riders attached to your policy in order to increase the scope, coverage and benefits of the comprehensive health insurance plan.

Possibility to Renew Health Insurance Policy: An ideal health insurance nowadays provides a lifelong renewal on most health insurance policies. Hence, renewability is a crucial factor while selecting the right health insurance policy for yourself and your loved ones.

Premium: The premium payable should always be kept in mind before investing in a health insurance policy. The amount payable for your health insurance plan should be justifiable and appropriate in comparison to other plans in the health insurance space.

Record of Claim Settlement: Always check the Incurred Claim Ratio of an insurance company. Pick an insurer which has a good claim payment ratio. The higher the ratio, the more are the chances of successful claim settlement.

Top-Up Plans: Similar to top-ups for mobile network services, this adds supplementary coverage to your existing health plan. The aim is to increase overall sum assured with its corresponding coverage by paying a relatively lower premium.
How to Compare Health Insurance Plans in India?
There are a number of web insurance aggregators such as Coverfox that help you compare the best health insurance plans for you and your family. Certain parameters that should be considered while comparing medical insurance plans include the features of the health insurance plan, the add on benefits offered by the insurance provider, the sum insured under the policy and the network of hospitals allied with the insurance provider.
These factors not only are a major differentiating factor from their competitors, but are also a testament of good service to their end customer.
Selecting a suitable health plan to protect everyone in your family is not an easy task (Unless, you have been buying insurance only to save on tax so far). Thus, always compare health insurance plans on the basis of the following crucial factors:
Premium Vs Coverage: Assess if the cover and sum assured are suitable against the premium paid. Choose add-ons as per your needs.

Room Rent Limit: Be sure of the insurer's network hospitals in your area. You can avail of cashless services only at these hospitals.

Network Hospitals: Since hospital room rents vary, some insurance plans pay only a part of the actual rent. It's always best to go for higher or no room-rent limit plans.

Exclusions: Check what is permanently excluded and which treatments are possibly covered after waiting for a certain period.
Documents Required for Medical Insurance Policy
Proof of Age: Acceptable documents are Birth Certificate, PAN Card, Voter's ID, Driving License, Passport, School or College Certificate, etc.
Photo Identity Proof: Aadhaar Card, PAN Card, Driving License, Passport, Voter's ID, etc.
Proof of Address: Acceptable documents are Ration Card, Telephone Bill, Electricity Bill
Passport, Voter's ID, Bank A/C Statement, etc.
Proof of Income: Salary Slip, Employer's Certificate, Form 16, etc.
Medical Checkup: If asked by the insurance company
Passport Size Photograph x2
Health Insurance Claim Process
Health Insurance claims can be made in two ways- the cashless claim process and the reimbursement claim process.
In order to avail the benefits of a cashless claim policy, the insured has to be treated in one of the hospitals that falls under the network of hospitals that the insurance provider has an affiliation with. Upon presentation of the e-card, details of the health insurance policy or any other physical proof of insurance, the insured can avail the benefit of cashless treatment and hospitalization.
This facility can be availed only if the injury or illness is covered in the health insurance policy. On discharge of the patient, the medical bills are sent to the insurance provider by the hospital. The company then evaluates the expenses and settles the payment.
Reimbursement Claim Process
Insurers also reimburse up to the sum insured, the amount initially paid by the insured in times of illness or accidents. This usually happens in case the patient is hospitalized or gets treated from a hospital that does not fall under the insurer's network of hospitals.

The insured then has to initially pay the cost of treatment entirely from his own pocket and then submit the bills of treatment to the insurance provider for claim settlement. The company then evaluates the cost and then, according to the scope of the policy coverage, reimburses the amount up to the sum insured. In case the treatment is not covered in the policy, the claim is rejected.
The Following Documents Need to be Submitted During the Reimbursement Claim Process:
Duly filled claim form
Medical Certificate or form which is signed by the treating doctor.
Patient's Discharge summary or card (original), availed from the hospital.
Prescription and cash memos from pharmacies/ the hospital.
Bills and receipts (original)
Investigation report
In case of an accident, the FIR or Medico Legal Certificate (MLC) is also required.
Frequently Asked Questions
Q. Who is Eligible for Medical Insurance?
Ans:
Policyholder: The minimum entry age varies between 18 years and 21 years, depending on the insurance company. The maximum entry age varies between 60 years and 100 years, with the flexibility of renewal being extended to whole life.

Dependents: Spouse, children and parents are referred to as dependents of the policyholder. The entry age for children starts from 90 days till 18 years or 25 years, depending on insurers.

Renewability: Health insurance policies can generally be renewed for the entire life, but this again varies from one insurance company to the other. After a certain age, medical tests maybe recommended and companies may ask for higher premium rates.
Q. Which health insurance plans are available for women?
Ans: Women of all walks of life are now progressing and trying to maintain the fine balance between their personal and professional commitments. Hence, it is important that their medical needs are catered to. Various health insurance providers have now come up with unique health insurance plans that specifically cater to female medical conditions such as breast cancer, ovarian cancer, cervical cancer, complications during pregnancy, childbirth or other forms of critical illnesses.
Q. What are cancer health insurance plans?
Ans: A cancer insurance plan is a supplement of health insurance that covers the risks associated with cancer and its various manifestations. This kind of plan is devised to mitigate the cost of cancer treatment of a patient.
Q. What is the difference between personal accident cover and health insurance?
While personal accident insurance is a type of liability insurance plan, there are certain parameters that distinguish the two. They are-
Ans:
Medical expenses- Health insurance plans cover medical expenses arising from injury, illness and other medical conditions. Whereas, medical expenses are not covered under a personal accident cover, not even the expenses arising from accidents.
Pre and Post Hospitalization- A health insurance policy covers pre and post hospitalization charges for a specific number of days, whereas there is no such benefit available for personal accidents
Death coverage- A personal accident policy covers accidental death and the beneficiary receives 100% benefit. However, not all health insurance plans provide death coverage.
Disabilities coverage- A personal accident policy provides coverage against disabilities cause due to accidents whereas, not all health insurance policies cover disabilities.
Q. What are overseas health insurance policies?
Ans: Overseas health insurance is covered under international travel plans. These plans usually cover bodily injuries caused, medical illnesses or diseases contracted during an international journey.
Q. Are children covered in health insurance plans?
Ans: Yes; According to the current law, your health insurance plan can cover your dependent children., You can now add or keep your dependent children included in your policy, until they turn 26 years old.
Q. Is dengue covered? – special plans for dengue
Ans: Yes, there are special plans that cover the medical expenses incurred in the treatment of dengue. These are called single disease specific plans. No pre medical checkups are required to invest in these plans and the premium paid for the policy remains the same, irrespective of your age.
Q. What is co-pay?
Ans: Co-pay is a clause in the health insurance policy that underlines that the insured will have to share the claim burden and co-pay a pre-determined amount.
Q. What is cashless health insurance policy?
Ans: A cashless health insurance policy is a type of insurance where the insured can be hospitalized, avail the relevant treatment and be discharged without having to pay anything from their pockets.
Q. How to claim cashless health insurance service during medical treatments?
Ans: In order to claim your cashless claim policy, you must submit your policy card to the hospital and fill out relevant details in a pre-hospitalization form. Once the form is submitted, the insurance personal of the hospital scrutinizes the form for authenticity. Note that this facility will only cover illnesses and injuries that are stated in your insurance policy.
Q. How to choose medical insurance for parents?
Ans: When choosing a medical insurance plan for parents, one must keep in mind their age, current medical conditions and any pre-existing diseases that they might suffer from. Also, one must factor in the cover offered by the insurance provider as medical treatments in old age are comparatively expensive.
Q. How to save money on medical insurance?
Ans: To save money on medical insurance, one must compare and select the medical insurance plan that does not burn a hole in your pocket. Also, invest in policy directly through an insurance provider, to reduce the cost of an agent involved. Moreover, according to government schemes, one must inquire if they are eligible for any schemes.
Q. What happens if I claim under a health insurance?
Ans: If your illness or injury is covered under the health insurance policy, the insured gets the benefits stated in the terms and conditions of the policy. However, in case of death of the insured, the nominee gets the benefits of the health insurance policy.
Q. Is maternity covered under health insurance plans?
Ans: Yes, maternity is covered under health insurance plans. In fact there are special health insurance plans by many insurers that take care of medical expenses related to maternity.
Q. Is cataract treatment covered in health insurance?
Ans: Yes, Certain health insurance providers cover the cost of cataract treatments in their health insurance policies. However, they are subject to a few exclusions. These exclusions are factored by the waiting period and limit on claim payable.
Q. What are the health plans offered by Government of India?
Ans:few health insurance plans offered by government of India are
Central Government Health Scheme
Employment State Insurance Scheme
Rajiv Arogya Bhagya
Meghalya Health Insurance Scheme
Deen Dayal Swasthya Seva Yojana, Goa
Q. What is top-up in health insurance?
Ans: As the name implies, a top up in health insurance is an additional cover on the health insurance policy, over and above the current available limit, at lower premiums.
Q. Should you Opt for Fixed Benefit Health Insurance Plans?
Ans: With the change in lifestyle and environment and many other hereditary factors, there has been a drastic rise in people falling prey to critical illnesses. Though medical technology and science has improved tremendously, the cost of medical treatments too has reached sky high! So much so, that a middle class sole earner finds it difficult to save his hard-earned money during medical emergencies in absence of a health insurance policy. Unfortunately, opting for personal loans from banks and at times from friends and relatives has created much distress among many families.
Q. What are fixed benefit health insurance plans?
Ans: To encounter financial hardships that may occur when treating critical illnesses, it is essential to introduce something called as 'fixed benefit health insurance plans'. These plans take care of two major expenses such as hospital room charges as well as the entire cost of the surgery. However, one must remember that these plans do not pay the expenses that include pathology, radiology and medical consultation.
Q. How does a fixed benefit health insurance plan work?
Ans:
An amount equal to the sum insured is paid off by the insurance company to the insured in case he suffers from an illness which forms a part of the policy wordings. This amount however is fixed and guaranteed. Here, a lump sum amount is offered irrespective of the actual expenses to the policy holder in case of a claim. In short, fixed benefit health insurance plans don't include 'indemnity'.

The pre-existing ailments are covered only after the waiting clause comes to an end. The survival period clause mentions that it is necessary for the policyholder to survive for certain period post diagnosis of the critical illness to make a legitimate claim. Standalone Heart/ Cancer Insurance Plans, Critical Illness Insurance Plans etc. are few products that form a part of the fixed benefit health insurance plan.
Q. Is it essential to buy a fixed benefit health insurance plan?
Ans: Yes, with the surge in critical illnesses and rising medical costs, it becomes essential to buy a 'Fixed Benefit Health Insurance Plan'. Let's have a look at the major factors that urge us to buy these plans:
Financial safety net: The insured gets a peace of mind for having a financial back-up even though the emotional trauma is unavoidable. The fear of the life-long savings getting wiped-off due to diagnosis of a critical illness is thrown away.
Lump sum pay out: The insurer pays the insured a fixed and guaranteed sum insured amount in lump sum irrelevant of the actual expenses incurred for getting the critical illness treated. It solely depends on the insured how to utilize the sum insured.
Zero sub-limits: Unlike an indemnity health insurance plan, the fixed benefit health insurance plans don't have any sub-limits on mandatory co-payment, room rent capping etc. So, the insured has the leverage to manage the funds as per his requirement.
Pocket-friendly plan: Fixed benefit health insurance plans are pocket-friendly premium wise. You do not have to shell out a huge amount in terms of the annual premium. The competitive pricing makes these plans the most essential plans to buy that cover critical illnesses.
Easy renewals: Well, you can renew the plans easily. Your plan gets activated once you renew providing you the most required financial security in the hour of need.
Tax benefits: Section 80D of the Income Tax Act offers tax deduction for the premiums that you pay for the fixed benefit health insurance plan.
Q. How to Find Affordable Medical Insuarnce Plan Using Health Premium Calculator?
Ans:
As the name suggests, a Health Premium Calculator helps you determine your health insurance premium, which is the cost that you would need to pay for health insurance. This tool is highly effective to understand the amount of money you need to keep aside from your budget to cover your medical insurance needs.

The premium calculator asks details such as the number of individuals to be insured, their age, sum insured and some other details. Before investing in a health insurance plan, you must always calculate the premium using the health premium calculator so as to choose the plan that best suits your needs and at the same time does not burn a hole in your pocket.
Q. What is Cost of Treatment?
Ans:
In recent years, advancements in medical technology has made it possible to cure ailments and diseases that were once considered incurable. However, the costs associated with them is quite high, making it difficult for middle class families to afford them.
According to various studies, medical inflation is expected to rise in the coming years which in turn would mean health care costs will also see an increase. In order to provide a solution to this, insurance companies have designed different kinds of health insurance plans, available at affordable premium rates. This makes availing healthcare facilities accessible and affordable for all.
Q. Mistakes to Avoid When Buying Medical Insurance?
Ans:
There are a ton of mistakes that can be made when buying a health insurance policy and many people make them on a daily basis. This ends in the customer being dissatisfied with the terms and conditions, the coverage, the customer care and ultimately leads to a bad review for the insurance company. By choosing the ideal health insurance plan, both the customer and the company can have a mutually beneficial relationship. Some of the reasons why people make mistakes is lack of information, blindly trusting the agent, lack of time, skip reading and understanding the terms and conditions, and so on.
Some of the most common mistakes that you must avoid while buying a health insurance plan are as follows:
Ans:
Not reading the health insurance policy document thoroughly
Purchasing a policy without adequate research
Purchasing a policy without asking questions and clarifying doubts
Delaying the purchase of an effective health insurance policy
Not opting for sufficient coverage defeats the purpose of purchasing a health insurance plan
Opting for coverage and riders that is not relevant for your unique health insurance needs
Depending only on the health insurance policy offered by your employer
Being unaware of the network hospitals of your health insurance company
Q. What is Not Covered Under Health Insurance Plans?
Ans: Mentioned below is a list of exclusions in health insurance:
Pre-existing medical conditions: Pre-existing medical conditions are the ailments that you might already be suffering from while applying for insurance. In all probability, pre-existing medical conditions are not covered under medical insurance plans. However, health insurance providers have started providing coverage for pre-existing medical conditions after a waiting period ranging between two to four years.

Pre-Existing Diseases: In case you are suffering from any illnesses or health conditions before buying a health insurance plan, are known as pre-existing diseases. Usually, every health insurance company has a waiting period of 2-4 years or more that would roughly depends upon the type of disease as well as the risk in case your health insurer agrees to cover it. Certain pre-existing health conditions such as cataract, few chronic diseases, joints treatment, kidney stones, arthritis, etc. could be the exclusions in a health insurance plan.

Cosmetic surgeries: Cosmetic surgeries are one of the most common health insurance exclusions. However, cosmetic or plastic surgeries that are performed after accidents are covered in several health insurance plans. Also, joint replacements and dental treatments are usually excluded in health insurance policies.

Injuries caused during suicidal attempts: An insured is not covered in case he intentionally causes harm to himself. Hence, injuries caused during suicidal attempts are not covered in health insurance plans by any insurance provider.

Therapies: Health insurance plans do not cover therapies such as acupuncture, naturopathy, magnetic therapies and alternative forms of therapies.

Pregnancy: Certain medical expenses including child birth, pregnancy, vaccination, etc. could not be covered under a health insurance policy. There would be a waiting period of around 1-2 years. Post completion of this waiting period, you will be eligible for receiving decent benefits in case you plan for a child.

Waiting Clause: Almost every health insurance company do not cover illnesses that are a part of the inclusions of the health insurance plan. However, there are certain exceptions such as accidents and deaths. A waiting period of 1-2 months would be applied post which you will get the advantages of the policy.

Surgeries: Certain surgeries such as dental surgery, joint replacement, cosmetic surgery, etc., are generally not covered in a health insurance policy.